With the over abundance of rainfall the western panhandle has seen in recent weeks, tomato gardeners need to be aware of foliar diseases that could appear. Tomato leaves are an ideal host when moisture is present on the leaf surface. There are several of these diseases that, if not managed, can destroy the garden.
Early Blight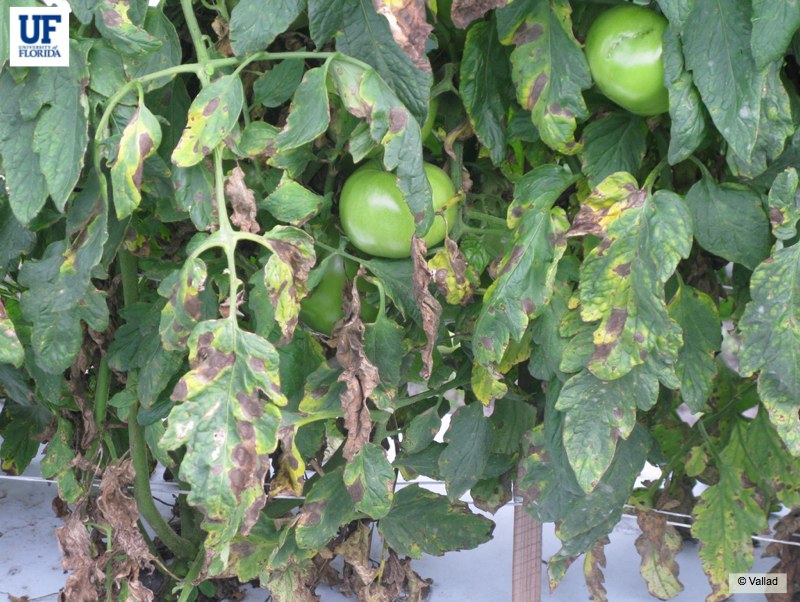 Early Blight is a fungal disease that can affect tomato leaves and fruit. The disease is most prominent when temperatures are 80°F and excess moisture is present from rain or irrigation. The most classic system is the presence of leaf lesions that are approximately 1/2 inch in diameter.
Bacterial Spot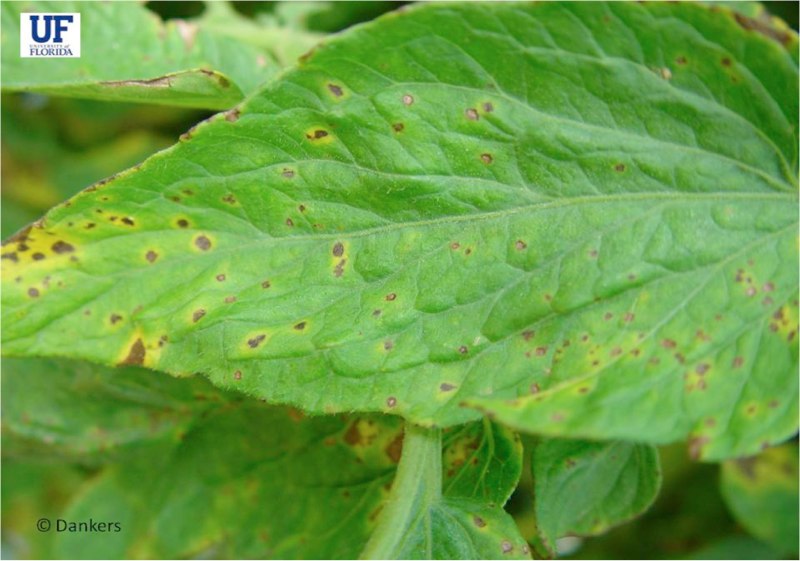 Bacterial Spot can also cause problems for Florida tomato gardeners in rainy and high temperature periods. Generally the symptoms are darkened circular lesions on the leaves and fruit. Sometimes bacterial spot can be confused with other leaf lesion diseases. The bacterial spot will ooze when cut where as fungal type lesions will not.
How to prevent foliar diseases in tomato:
Always start with disease free seed and transplants.
Irrigate early in the day to minimize the time the leaves stay wet. Use drip irrigation when possible.
Remove blighted leaves when the garden is dry. This technique should not be relied on exclusively.
Remove and destroy crop residue at the end of the growing season. If not removed, it can become a breeding ground for disease next year.
Rotate to different plant families that are not affected by the same diseases.
Spray protective fungicides such as Mancozeb, Copper, and Chlorothalonil (for example sold as Daconil) when the conditions are right for disease (higher temperatures, excessive moisture, and rainfall).
If you have questions about these diseases or other tomato diseases, please comment below or call your local UF/IFAS Extension Agent.
0