4-H often becomes a major impact of our lives so when it comes time to graduate there is undoubtedly a missing piece. Are you graduating this year and a little lost on what the next step is?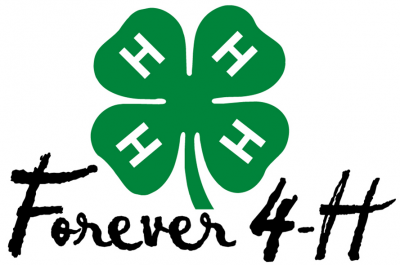 First of all, Congratulations and Thank You for choosing to share your life with 4-H. We will always be cheering for you as you continue your life's journey. We hope that we can make your graduation special and that you choose to continue with 4-H as an Alumni.
Senior Videos
Senior Videos due July 1!
Every Year at 4-H University we share Senior Videos with our members. This is a touching way for our Graduating Seniors to say goodbye and share their best memories of being in 4-H. Sometimes they share words of wisdom with future graduates. Sometimes it is just a funny story. The Floor is yours… This year we encourage all graduating Seniors to submit a video. We will share the videos in an online awards ceremony on Thursday, July 30. If you are interested in submitting a senior video, please use this link to upload a video.
Video pointers:
Videos should be no longer than 60 seconds. If longer, we will need to edit it in order to be able to play all videos.
Shoot the video in horizontal format.
Check your lighting and sound – do a test video before you record your full video.
Plan your thoughts out before the video – note cards or cue cards will help keep you on message.
Smile and have fun!
Some possible thoughts to share:
What is your favorite memory in 4-H?
What would you want future seniors to know?
Why did you stay in 4-H?
How many years were you in 4-H?
What did you learn from 4-H?
Where are you going from here?
What is your next step?
4-H Young Alumni Community & Advisory
If you want to stay connected, continue to lead, or connect with other Alumni, join the Young Alumni Community or the Young Alumni Advisory Committee.
The Young Alumni Advisory Committee (YAAC) is comprised of eleven young 4-H alumni, between the ages of 18-22 at the time of election, who work to support National 4-H Council and advise the Board of Trustees. The role of the YAAC member includes the following:
1. Youth Voice: Members will offer their perspective and insight as young 4-H alumni to National 4-H Council, the Board of Trustees, ECOP and other friends of 4-Hthrough regular and ad hoc meetings and conference calls, serving for 2 years.
2. Ambassadorship: Members will act as spokespeople for the 4-H brand through public appearances, including but not limited to Board of Trustees recruitment & engagement, meetings with current &potential partners, and speaking engagements at a variety of events, meetings and conferences. Additionally, members will serve as brand ambassadors through digital/social media and potential media interviews.
Professional Development is a significant benefit for members of the Young Alumni Advisory Committee. Members will be equipped for their service through training and hands-on development opportunities throughout their term of service for both their role as Committee members and for future professional endeavors.Training opportunities may include: networking, storytelling, personal branding, serving as a spokesperson, and more.
If you are interested, let us know and we will start the nomination process!
Volunteer
Either if you are staying local or moving away 4-H will always be in your backyard.
If you are in a new city or state reach out to your new local office and let them know you are an Alumni. The agents there will be happy to have you and surely have opportunities for you to give back. Staying local? No worries you probably already know there's always something you can help with.
Volunteering back with 4-H can be as large or small as you wish, we just hope you do! Some examples include:
Serve as a judge
Host a workshop/clinic in your project area
Volunteer at your favorite State event. Love Legislature, Love 4-H U, or camp? Continue to join us as a volunteer or even paid camp staff!
Start or Join a club as a Leader
Volunteer at specialty programs like Youth Leadership, Youth Emergency Team, Embryology, horse programs, ect
Help host a summer camp
Keep us updated!
The most important thing you can do as an upcoming Alumni is to keep in contact with us. Please send us letters, call or email us, or swing by anytime to say hi. We want to continue to see you grow and succeed into the young leaders and subject experts we know you are. We care about our members and can promise we will miss you just as much as you will miss us!
Graduation is not the end of your 4-H journey, just a new path.
0