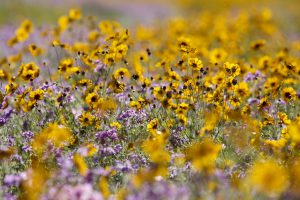 With fall weather finally giving us a break from the heat of summer, this is the perfect time for North Florida residents to get outside and try their hands at gardening. Not only is gardening rewarding for the beautiful flowers or tasty vegetables produced, but just getting outside and spending time with nature is good for the soul.
The idea that being outside and gardening is good for you isn't just anecdotal or common sense information. Scientific research shows that people who spend time outdoors are more healthful. Some of the documented case studies go way back. Dr. Benjamin Rush, a signer of the Declaration of Independence, showed that gardening improved the well-being of mentally ill patients. One of the most famous and more recent studies was done by Roger Ulrich in the 1980's. This study demonstrated that patients with views of trees spent less time in the hospital and requested less pain medication. Otherwise, they had the same ailment, nurses, and room setup.
Physical, social, psychological, and cognitive health factors can all be improved through gardening. Improving psychological health is one of the major benefits of gardening and can be especially useful as we near the end of the election cycle or watch too many TV news programs. Gardening has been shown to reduce stress, anxiety, and tension, which can contribute to high blood pressure, heart disease, obesity, diabetes, and generally feeling miserable. More information regarding the health benefits of gardening can be found in the EDIS Publication Horticultural Therapy (www.edis.ifas.ufl.edu).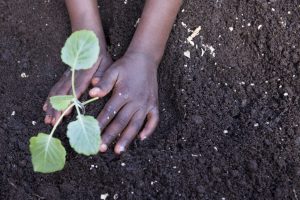 If you would like to de-stress through gardening but are not sure of how to get started, are new to the area, or need a little extra explanation about something you would like to try, the folks at your local UF/IFAS Extension Office are here for you. They offer a variety of educational programs for the beginner, on up to the advanced green thumbs. You can contact them in person or visit the local County Extension webpages and Facebook pages to find out more information about upcoming programs.
In addition to helping you relax through gardening, the topics discussed at UF/IFAS Extension programs can help you save money, eat healthier, and help conserve our natural resources. So not only will you feel better but you could also make the Earth feel better. That helps us all out!
0