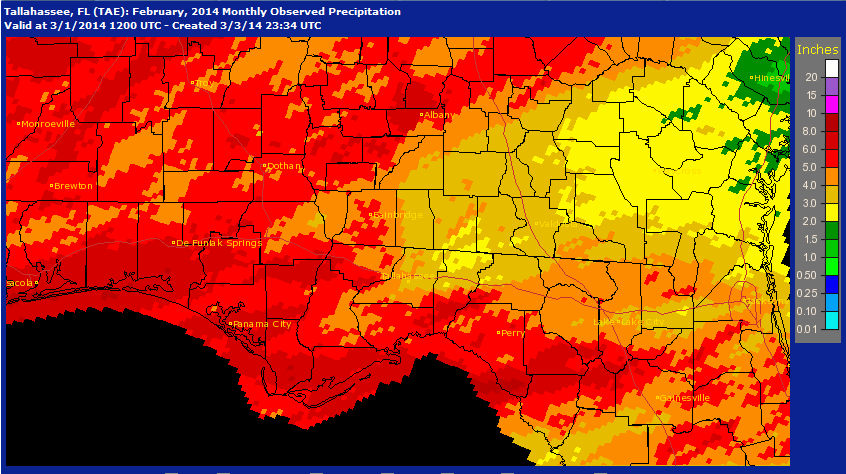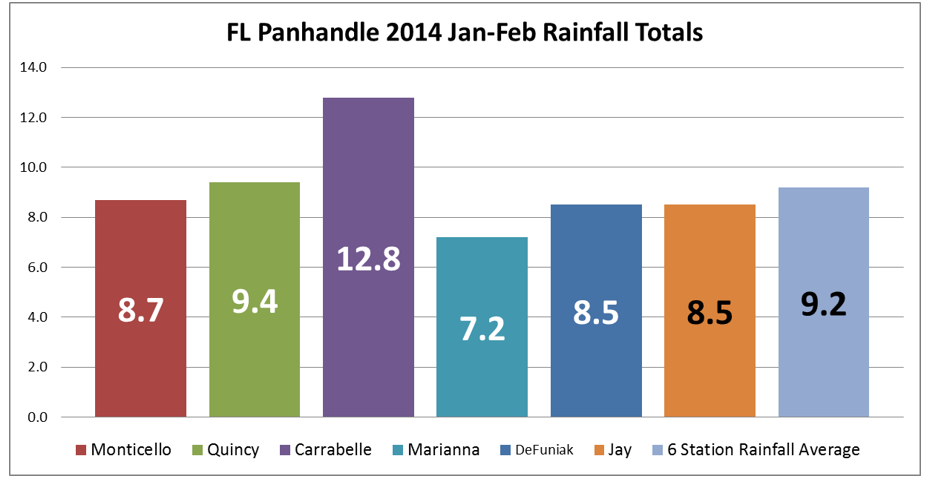 February was certainly warmer than January, and in most areas wetter as well. Once again the Carrabelle station collected the most rainfall with 6.7″ in February. Monticello was the driest location, with only 4.4″ recorded at the FAWN station there. For the first two months of 2014, Marianna has been the driest location, of the six FAWN Stations.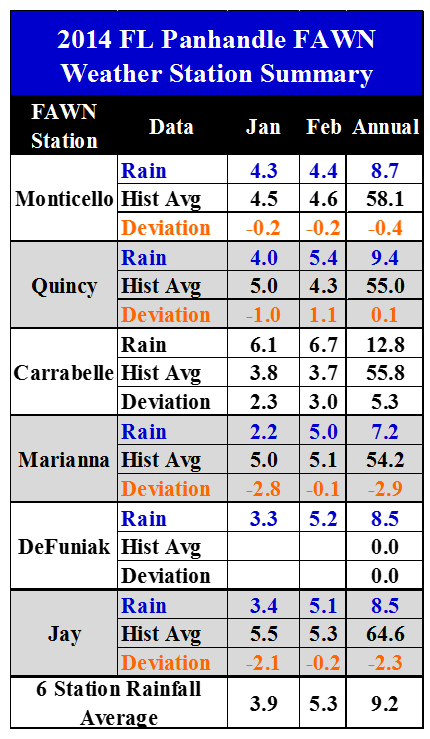 While most farmers and gardeners are starting to get spring fever, soil temperatures are still not warm enough to plant most crops. Sunny, warmer days over the next few weeks should continue the soil warming trend.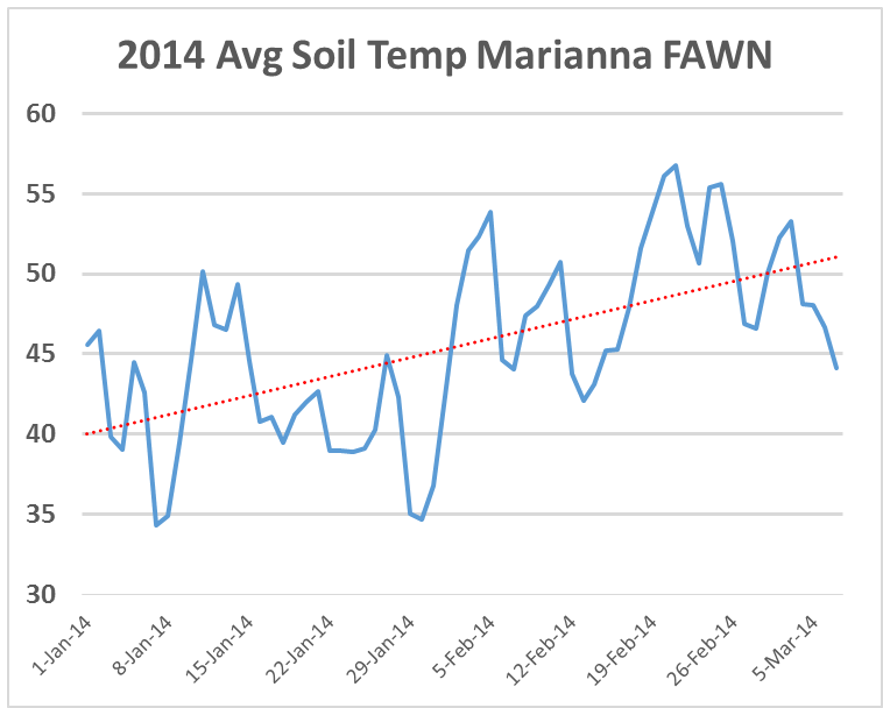 The NOAA three month forecast is predicting below average rainfall in the Western Panhandle of Florida from March through May.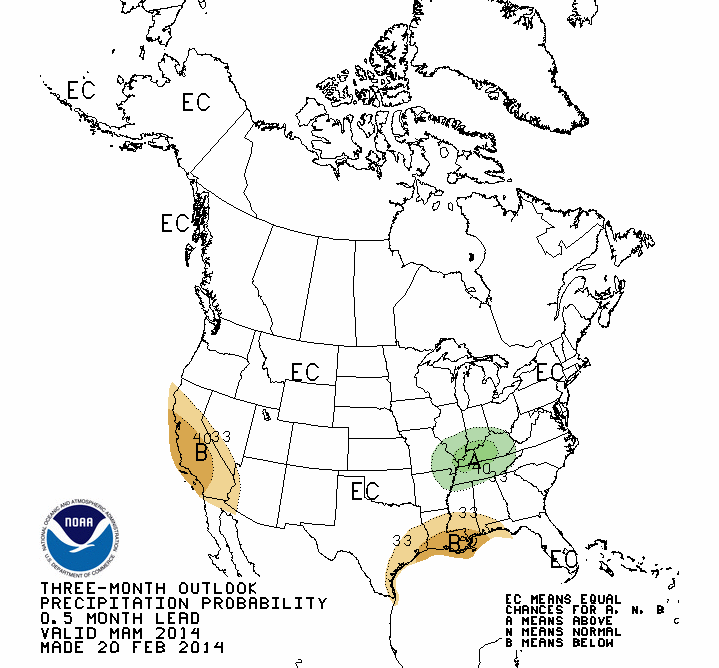 0