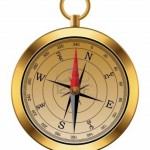 Florida 4-H offers hundreds of events and activities to support 4-H clubs and members. 4-H events are specialized programs designed and conducted to SUPPORT a 4-H members projects at the club, county, district, state, and national levels. Events and activities are typically tied to a project (or curriculum) area and help the youth develop and demonstrate mastery; one of four essential elements that must be present in a young person's life in order for positive youth development to occur. Last month, Tracey Tesdall and Travis Shepard shared resources and tips for navigating Florida 4-H Events and activities to help parents and volunteers guide their 4-H members. You can watch the 45-minute presentation online, but here are some key points and pieces of information that they covered:
What resources are available?
Policies, Rules, and Guidelines for 4-H Events:
General 4-H Policies on membership and participation can be found online. Note that the 4-H Age policy did change this year on September 1st. Rules related to specific contests and competitive events can be found on the events page.
Overnight Events Policy- 4-H Members "real age" 19 have elevated risks associated with their attendance as a participant. Members "real age" 19 will not be housed with youth age 18 or younger. Otherwise members are housed within 2 years of age. Members who are real age 18+ are considered an "adult" in all illegal activities and conflicts.General Tips and Reminders:
State Level Competitive Event Rules– Youth must be enrolled in 4-H at least 30 days prior to the events and they much have completed at least one year of 4-H work including the current year, as established by the 4-H Agent. 4-Hers on a state level winning team may not compete as FFA members the next year or vice-versa.
Cancellation policy– Participants who register for an event and cancel before registration closes will receive a full reimbursement of any associated fees. Once registration has closed, no refunds will be awarded unless a documented medical emergency or natural disaster inhibits a participant from attending.
General Tips and Reminders:
Pay close attention to state event deadlines
Payment should always come from your county, unless otherwise specified (contact your local 4-H Office to be sure!)
Make sure that your participation form is updated and current before an event (in case of an emergency). This applies to both youth and adult chaperones and volunteers. Forms can be updated electronically in 4HOnline or you can print and complete a paper participation form.
Make sure you are familiar with event schedules, directions, dress codes, and what to pack (if overnight). Your local 4-H Office is a great resource. State-level event information can be found online and is updated often.
We hope that this information will help you and your 4-Hers plan a successful project this year in 4-H. If you have any questions, please contact your local UF IFAS Extension Office, or view the Make a Difference Monday presentation. On November 16th, join us at 7PM Eastern/6PM Central to learn about Mastering 4-H Project Records, Portfolios and Awards. For more information about Make a Difference Monday, our online volunteer training series, visit our website at http://florida4h.org/madmondays.
0