Landscape activities have already begun in our Panhandle counties with cleanup, mulching, raking, and pruning. Our mild temperatures and days with sunshine spur us to jump into our landscape preparations for the spring growing season.
This year before you send all your debris to the compost pile or patch up thinning turf areas, consider that some landscape imperfections may actually be good for local wildlife.
We all know how important it is to plant nectar attracting plants for bees but there are other easy practices that can help promote more native bees in local landscapes. There are some solitary native bee pollinators that will raise young in hollow stems of plants. Instead of cutting all your old perennial or small fruit stems back to the ground, let some stay as a home to a native pollinating bee. This does not have to detract from the look of the landscape but can be on plants in the background of a border garden or even hidden within the regrowth of a multi stemmed plants. Plants that are especially attractive to native bees have a pithy or hollow stems such as blackberry, elderberry, and winged sumac.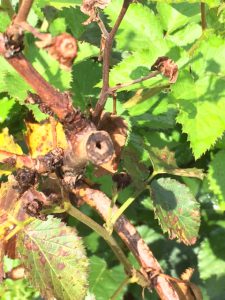 Another favorite site for solitary bees is in the ground. These ground nesting solitary bees should not be compared to yellow jacket wasps. Solitary bees are not aggressive. Mining or digger bees need some bare soil surfaces in order to excavate small tunnels for raising a few young. Maybe you have an area that does not need a complete cover of turf but is fine with a mixture of turf and 'wildflowers'. A few open spaces, especially in late winter and early spring will be very attractive to solitary bees.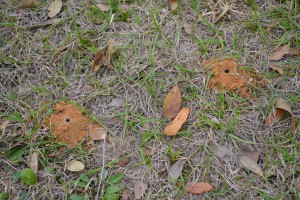 One of our fastest disappearing homes for wildlife are natural cavities. In residential sites, we often prune or remove limbs or trees that are declining or have died. If the plant or tree is not a hazard, why not leave it to be a home for cavity nesting birds and mammals. If the dying tree is large, have a professional remove hazard pieces but leave a trunk about 10-15 feet tall for the animals to make a home. You may then get to enjoy the sites and/or sounds of woodpeckers, bluebirds, owls, flying squirrels, and chickadees.
0