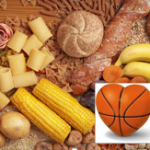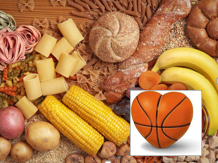 Starchy foods are healthy – eat them! Starchy foods make you fat – don't eat them! How do you score a healthy starch bracket with all this contradictory madness? For each round of your daily eating game, choose a variety of healthy starchy foods made up of whole grains, vegetables, and fruits. These starchy foods are rich in vitamins, minerals, and fiber and are the main source of carbohydrates to provide our muscles, brain, and other organs with energy.
Choose starchy foods with little or no added fats, sugar, or sodium. Give these starchy foods a spin in your diet: whole wheat flour, pumpkin, popcorn, brown rice, potato with the skin, corn, whole grain barley, acorn squash, oatmeal, quinoa, green peas, and plantains or bananas.
Try whole grain cereals for breakfast, a baked potato with the skin as part of your lunch, and squash with brown rice with your dinner.
Try to keep the processed white flour products with added sugar to a minimum. These starchy foods are the ones that tend to add on the pounds without the good-for-you nutrients.
Don't just stay in the game, be a slam dunk winner! Eat healthy starchy foods every day.
For more information, check out this site from the American Diabetes Association. http://www.diabetes.org/food-and-fitness/food/what-can-i-eat/making-healthy-food-choices/grains-and-starchy-vegetables.html
by BLOGS.IFAS

Posted: March 13, 2016
---
Category: Health & Nutrition, WORK & LIFE
Tags: Living Well In The Panhandle, Madness, Starch
---
---