I know I am not the only one fed up with the robocall madness. I no longer answer calls from numbers I do not recognize, and I block known scam numbers. These tactics don't stop the incoming calls, though. I am often left with a voicemail box full of spam. Occasionally, I miss calls from people I know. More often, my voicemail is full of insurance, credit card, technology support, and IRS scams. The scammers are sophisticated, and some people have fallen victim to these fraud schemes. The best strategy is to hang up on these calls.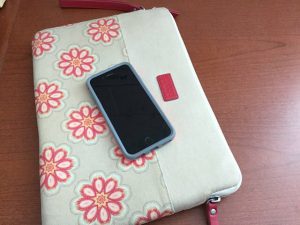 Here are some steps you can take to stop the madness:
Sign up for the Do Not Call Registry at https://www.donotcall.gov/. You can also report unwanted calls on this website. Adding your phone numbers to the Do Not Call list doesn't stop some organizations from legally contacting you and, of course, unscrupulous callers don't care about the Do Not Call list.
Never give out your personal information over the phone. Never give your Social Security Number, account numbers, passwords, or other sensitive personal data over the phone.
Check your mobile phone for built-in features. You can use phone number blocking, do not disturb, or other features to stop the unwanted robocalls.
Check with your mobile phone carrier to see what services they offer. Some carriers offer call filtering apps for free or for a small fee.
Download a third-party call filtering app. Some apps are available for free and others have one-time or monthly fees. Comparison shop to find the solution that best fits your needs.
For more information contact your local UF/IFAS Extension Office: http://sfyl.ifas.ufl.edu/find-your-local-office/
Sources:
How to Stop Unwanted Calls: https://www.consumer.ftc.gov/features/how-stop-unwanted-calls
0