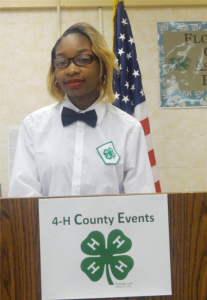 I will never forget the day Kheica and little sister walked into the Jefferson County Extension Office interested in doing a 4-H Demonstration at County Events. Two shy and very timorous little girls. Perhaps they could organize their presentation, but the thought of presenting it in front of an audience- no way! They proved me wrong. They organized their demonstration and presented it at County and District Events. Receiving both blue 1st place ribbons and blue quality rosettes. Since her demonstration at age ten, Khecia made a lasting impression in Jefferson County 4-H. She embraced 4-H slogan "Learning by Doing" wholeheartedly as a member.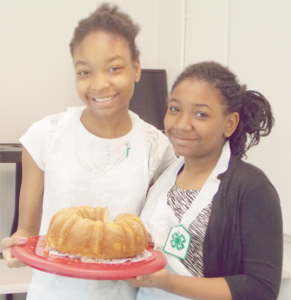 As a junior and intermediate 4-Her, Kheica was a member the Elite Sewing Club. She also served as president of the Jefferson Elementary School Clubs (both 3rd & 4th grade years). She also participated in consumer choices judging contest and received the highest individual score at the North Florida Fair.
As a senior 4-Her, Kheica served as president and vice-president of the Jefferson County Teen Council. Last year, she participated in general public speaking at the county, district & state levels. This year Kheica will be doing a team demonstration at 4-H University entitled: Creamy Shrimp Linguine. She served on the 4-H NW Teen Retreat Planning Committee. This summer will also be her fourth year as a camp counselor at the day and overnight summer camps.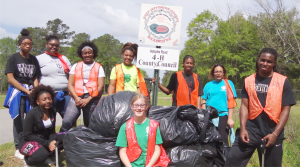 Giving back to her community is paramount to Kheica. She has accumulated over 400 hours of community service hours from roadside cleanup, the 4-H Nature Trail Clean up, northwest Florida service project (Chemo Kits for Cancer Patients), nursing home visits, and landscaped the senior citizen center.
When I asked Kheica what life skills she learned that she attributes to 4-H, she shared: "I have learned life skills such as teamwork, dedication, and perseverance. I have also learned the important of community service." Kheica said her most memorable moment as a junior 4-Her was participating in 4-H Tropicana Public Speaking and doing her demonstrations at County & District Events.
Khecia Jones, an exemplary student, achieved top honors as Valedictorian of the 2017 graduating class. After graduation, she plans to attend FAMU on a full scholarship and major in Biomedical Sciences.
Our heart is content knowing that Jefferson County 4-H equipped this young woman with tools necessary to be successful post high school. Jefferson County 4-H takes pleasure in wishing Khecia Jones much happiness and success in her future endeavors, and we invite her to join 4-H as a volunteer to help other youth benefit from 4-H the way she has!"
If you are interested in joining 4-H to learn leadership and communication skills, or if you would like to help teach youth in your community as a 4-H volunteer, contact your local UF IFAS County Extension Office or visit http://florida4h.org.
0