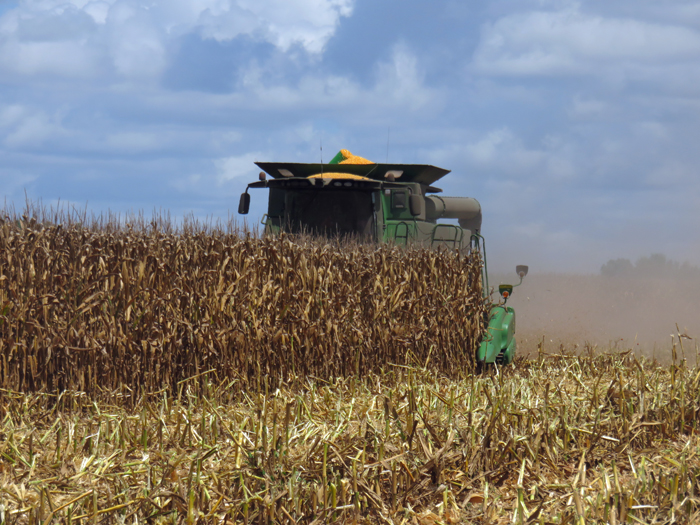 Harvest is always an exciting time on the farm. Months of work, investment, and risk pay off when the crop comes in. This week several farms in Jackson County started harvesting field corn from both dryland and irrigated fields. Reported yields for dryland fields ranged from 90-130 bushels per acre. Irrigated corn yields ranged from 200-280 bushels per acre. It appears that yields will be off a little this year, slightly below average, due to the several weeks of hot dry weather at the end of June and early July.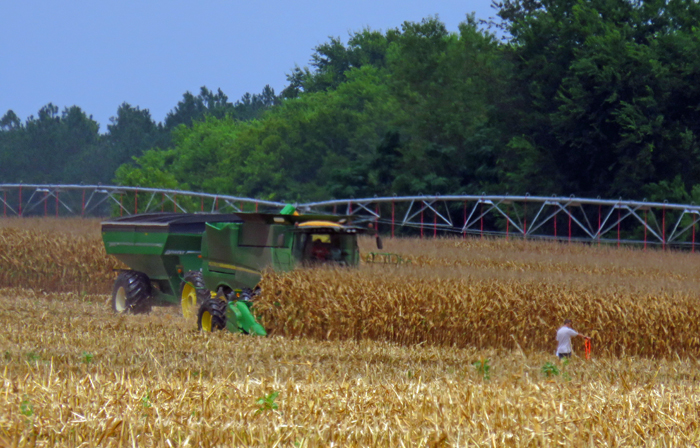 Ethan Carter, Crop IMP Regional Agent, did some yield checks at Bishop Farms at a cornfield near Greenwood, Florida. Dekalb 6659 was the variety that provided excellent yields in this field.
The National Corn Growers Association offers a national corn yield contest. For this contest, yields have to be evaluated by an unbiased third party such as your County Extension Agriculture Agent. The deadline for entry this year was today, July 29, 2016.
Even if you missed the entry deadline for the national contest, doing some spot yield checks is just good information to have. Typically, yield checks are more accurate than the yield monitors provided in combines. Having accurate yield records for different varieties can help determine the best varieties to plant in the future. It also provides valuable information about management decisions made from year to year. If you would like assistance doing spot yield checks of your field corn, contact your local county extension office.
The following are some highlights from Bishop Farms harvest this past week. Not only are the harvest equipment running non-stop, but they are also prepping the land and planting a second crop of soybeans right behind the combine. The first is a short video of the combine in action, and some photos of the process follow.
>>>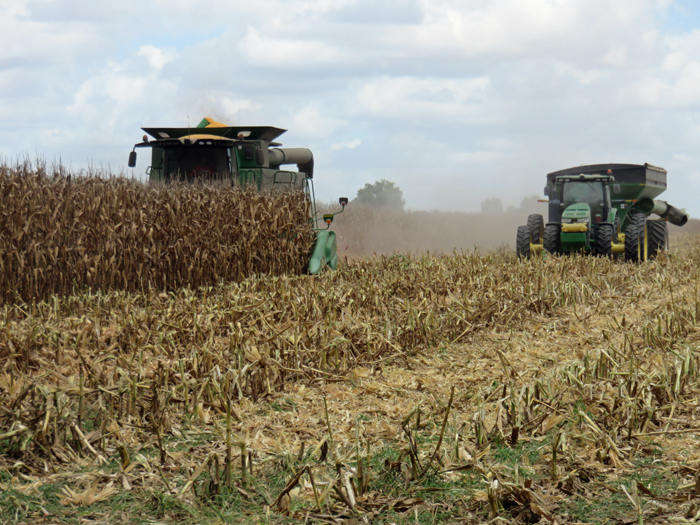 0