The Jackson County Cattlemen's Association hosted a farm tour on Thursday, July 17. There were 75 cattle ranchers from Jackson, Washington, Holmes, and Calhoun Counties, as well as surrounding Alabama and Georgia counties that participated in the tour. Three farms and a feed mill hosted the group.
The first stop on the tour was a blackberry and dewberry control trial on property being leased for hay production by AAA Farms. Tour participants got to see preliminary results, 45 days after application, of seven different herbicide applications made to balckberrry and dewberry briars in a Bermudagrass hayfield. All of the herbicides did provide defoliation of the briars, but actual control will not be evaluated until next spring.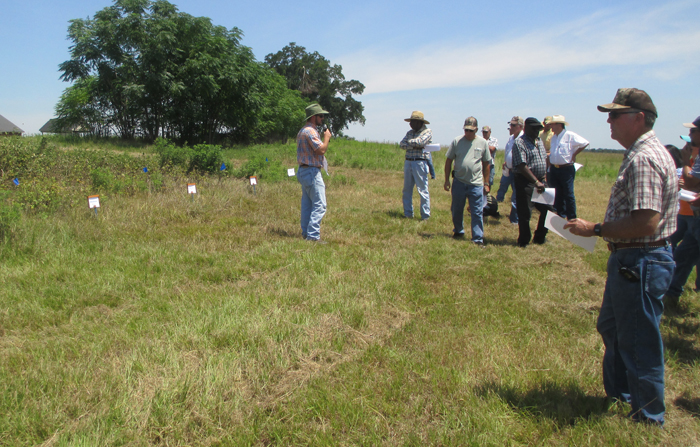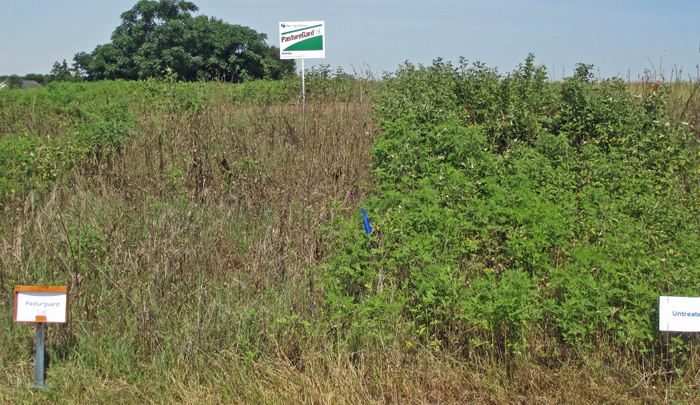 The second stop on the tour was a sponsored hamburger lunch at Bigham Farms. Several speakers shared information with the group before Billy Bigham provided an overview of their commercial cattle operation.

Lee Bigham shared with tour participants how their cattle pens were designed to work their cattle calmly with as little stress as possible.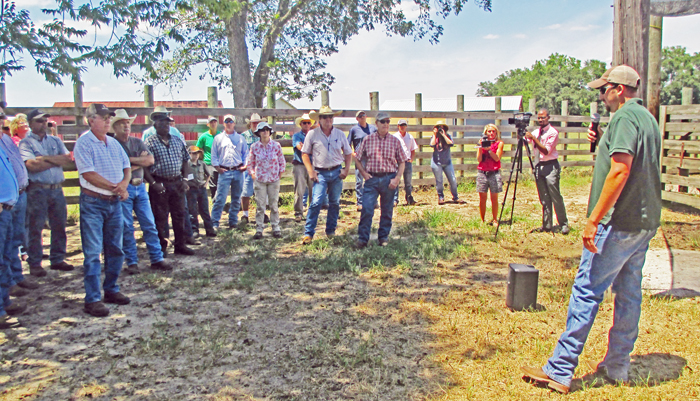 The third stop was at AFG Feed Mill in Donalsonville, GA where local peanut, cotton and corn by products are being made into feed. The company is working with a local peanut mill, cotton gin, and ethanol plant to make use of locally produced by-proucts..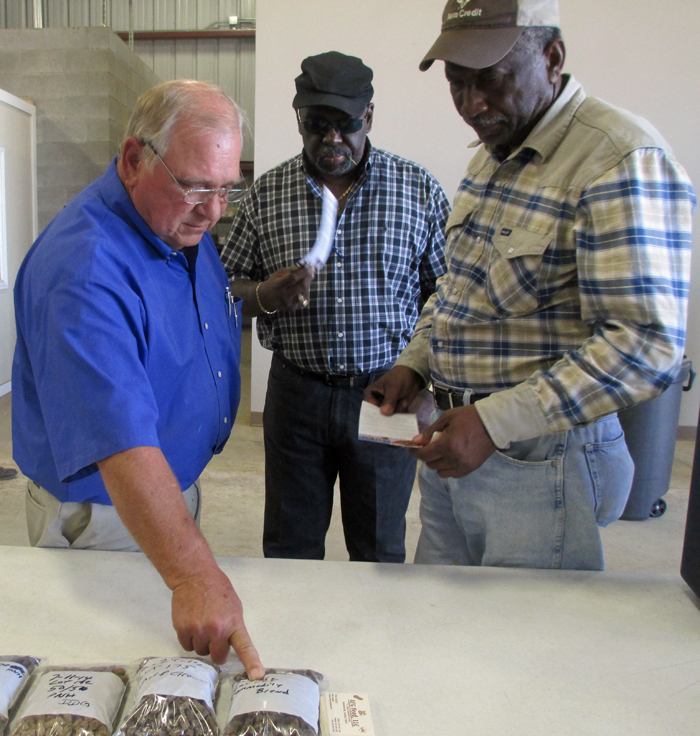 The final stop was a visit to North American Farms, where Florida cattle are being fed out to be shipped to Central Packing in Sumter County. They are working with Seminole Pride, a branded beef program that will provide Florida Fresh Beef to consumers in the state.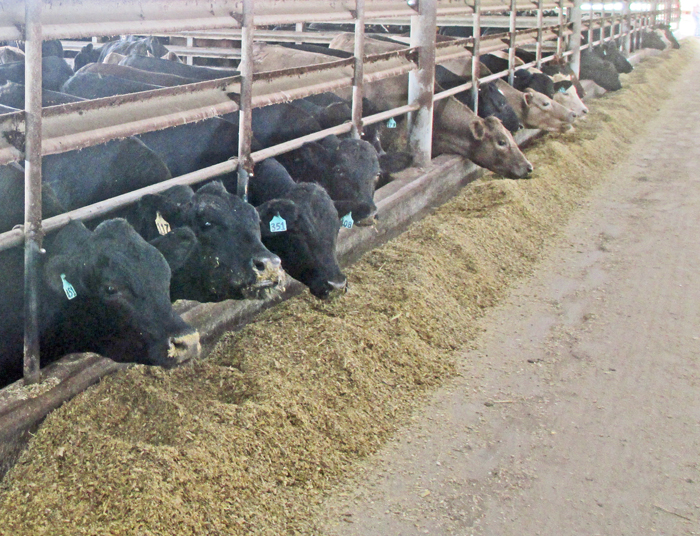 The Jackson County Cattlmen's Association organized the event with the help of the Jackson County Extension Service. The event would not have been possible without the support of the Tour Sponsors. MWI Veterniary Supply and Northwest Florida Farm Credit sponsored the hamburger lunch. Southern States provided refreshments through out the day. Dow AgroSciences and Dupont supplied the chemicals for the briar control trial.


The following were TV Channel 7 & 13 news stories that aired about the event:
//
WMBB News 13 – The Panhandle's News Leader
0