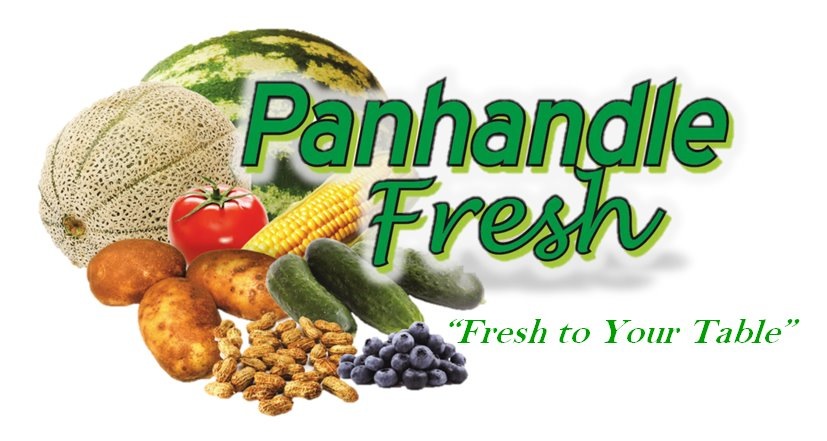 The Panhandle Fresh Marketing Association (PFMA) is seeking new growers in the panhandle. They currently market fresh produce to area Wal-Mart stores, Sysco Gulf Coast, and several other area vendors. Panhandle Fresh is seeking additional small to medium sized commercial growers, who are willing to undergo a third party audit, comply with grading standards, and transport under refrigeration.
Consumers are increasingly interested in purchasing locally grown food, yet local production and distribution are currently not able to match the demand. PFMA was established through an Florida Department of Agriculture and Consumer Services (FDACS) grant with the mission to help local farmers meet consumer demand for locally grown food. The potential impacts of the grant are to:
Increase the supply of specialty crops
Increase profitability and sustainability of small farms
Create a distribution center to reach all market sectors
Expand marketing options to meet consumer demand for locally grown produce
Increase community awareness
What Farmers Should Know
Panhandle Fresh Marketing Association (PFMA) is a marketing co-op of small growers. PFMA began in November 2007 as a 501 C4 not for profit organization, and was created for the purpose of assisting small to medium size farmers expand their current markets. This association is open to farms in the gulf-coast region and currently has 15 farmers located in the Florida counties of Escambia, Santa Rosa, Okaloosa and Walton; and Mobile and Baldwin in Alabama.
PFMA Services for Farmers:
Liability Insurance Policies
Marketing Materials
Vendor Identification Numbers
Distribution Assistance
Bookkeeping and Accounting Assistance
Food Safety Training and Certifications
Benefits of PFMA:
Improving Farmers' Profits
Improving Agricultural Sustainability
Logistical and Infrastructure Support through a Distribution System
You can learn more about this marketing association from their website: Panhandle Fresh. To join PFMA, or to get more specific details on grower requirements, contact Kayla Gude at (850) 380-3918 or mkt.pfma@gmail.com.
0