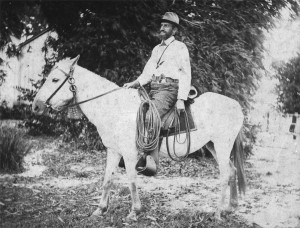 In the midst of the Civil War, a key piece of legislation that shaped our great nation was signed into law. On July 2, 1862, Abraham Lincoln signed the Morrill "Land Grant" Act that created the Land Grant University System. The Act granted funds from the sale Federal land, located mainly in the western territories, to each state. Each state was given 30,000 acres for each representative in congress, based on the 1860 census. Proceeds from the sale of these lands were invested in a perpetual endowment fund that was used to create and maintain public universities to provide education in agricultural science, military tactics, and engineering. At a time when this nation was torn apart by war with only minimal funding available, a great effort was started to educate the common man in practical sciences.
Prior to the Civil War, education in this country followed the European model, where only rich men were educated to become doctors, lawyers, ministers, or businessmen at private colleges.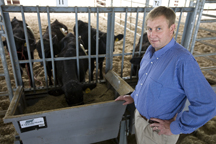 Everyone else was either a farmer or tradesman. The birth of the Land Grant or Public University System provided an opportunity for the common man to be educated. In 1860, the average farm fed five people. According to American Farm Bureau, one farm today feeds 155 people and is becoming more efficient every year, due in large part to the research, teaching and extension service provided by public "Land Grant" Universities in all 50 states. Florida has two land-grant institutions, the University of Florida and Florida A&M University. Together, they have taken countless steps to establish and maintain agriculture and natural resources as the state's second-largest industry.
Agricultural and food-related industries are big business here in Jackson County as well. In 2011, Jackson was once again the top ranked county in Florida for cotton production(44,797 acres), and peanut production (31,551 acres), the second ranked county for corn (3,165), and the 7th ranked county with 28,000 beef cattle. According to a 2009 University of Florida Study, agriculture and food related industries generated $289 million in revenues in Jackson County.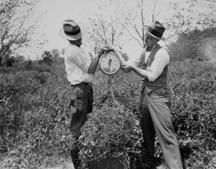 Almost a quarter of the jobs (22.5%) in the county are related to agriculture and food distribution. Of these 4,165 jobs, 1,153 are directly related to farm production, processing, marketing, and farming support services.
Here in Jackson County, we see the benefits of what began 150 years ago with the Land Grant Act. Currently, there are 353 alumni of the University of Florida living in Jackson County, with 94 who were educated in agriculture and natural resources. Jackson County currently has 41 students enrolled at the University of Florida, with 10 enrolled in the College of Agriculture and Life Sciences.
The North Florida Research and Education Center, located just south of Greenwood is engaged in the research of peanut, cattle, and forage production. Through this Research Station, new varieties of peanuts, grasses, small grains and numerous production advances have been developed. The Florida Bull Test annually allows cattlemen to purchase proven bulls that have greatly enhanced the productivity of their herds.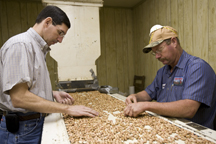 The Jackson County Extension Service provides "County Agents" who work everyday with farmers, ranchers, gardeners, families, and kids enrolled in 4-H, the official youth organization of the University of Florida. In 2011, Jackson County Extension Service provided numerous educational trainings that had an attendance of 12,611 people. Not only do agents provide formal training seminars, in 2011 they also provided one-on-one consultations with 826 individuals through office and field visits, and 5,546 individuals by phone or email. In addition to the County Agents, there were also 226 Master Gardner and 4-H volunteers that donated 6,911 hours of their time to work with citizens of the county.
Through research, teaching and the extension service, the University of Florida, and Florida A & M are still engaged in the Morrill "Land Grant" mission of providing education to the "common man" to provide solutions for life in Florida.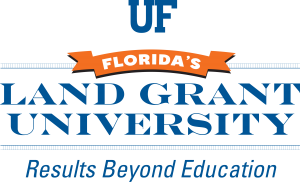 0