Most of us know there is a great deal of cleanup after a disaster hits. But how often do you think about what to clean before disaster strikes?
Here are some helpful cleaning measures you can do before a storm or other calamity so your burden is not so great after.
Outside
Mow the Lawn
If your lawn is mowed low and even now, you won't have tall grass to trudge through later. Refill any gas cans and/or re-charge any lawnmower batteries after mowing. It will be much easier to pick up and remove any debris that lands on the mown lawn. And you may need to use the gas in the filled can to operate other equipment for the after-cleanup.
Trim, Whack, and Blow
Trim the hedges, whack down those weeds, and blow those leaves now. Otherwise, you may later find yourself with a big mess on top of a big mess.
Bring It In
Bring in any garbage cans, lawn furniture, or other yard items that could make a mess if blown over, broken, or made into dangerous shrapnel.
Inside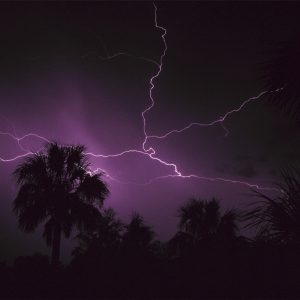 Leave No Piles
Make sure there are no dirty dishes in the sink or the dishwasher. Make sure everything is cleaned, dried, and put away. Then, if you lose electricity after the storm or are not sure of the safety of your water, you don't have to worry about clean plates to eat on, glasses to drink from, or utensils to eat with. And you don't have a mess to look at or a stink from the sink to deal with.
Clean, dry, and put away all the dirty laundry now. If you lose that all-important electricity later, you won't have to worry about stepping over piles of clothes or wonder how you're going to deal with wearing the same dirty clothes over and over again. If you have a generator, you could use that to clean your clothes, but most of the time those generators are best used to keep food safe in the refrigerator or to operate emergency equipment.
Scrub
If your bathroom tub is scrubbed clean now, you can fill it with water for flushing toilets, cleaning, or purifying and using as extra drinking water. You can also take a relaxing, cleansing bath from a hard, dirty day's work after the storm.
And cleaning a dirty toilet now means you'll have one less thing to have to deal with later – along with everything else on your to-do list.
Get Rid of It
Make sure the garbage can, recycle bin, and compost container are all emptied. The last thing anyone needs is old piles of trash with new piles of trash added on top.
Been meaning to give away those extra items (knick knacks, doodads, toys, etc.) you don't use or like anymore? Doing that now makes for a cleaner house as opposed to having more "stuff" in the house, adding to the mess you may have to deal with later.
Clear the Clutter
Pick up papers, bills, tools, and any other important items that may be on various surfaces throughout the house (you may actually want to eat on that dining room table some day). Then organize them together in a safe place. This helps to keep them from getting water damaged or tossed around and you'll be able to find them later.
Have your emergency kit filled and ready to go in a plastic tub or waterproof container. Make sure everyone in the house knows where it is. For other disaster preparation and recovery resources, go to https://disaster.ifas.ufl.edu/ and/or talk with your county UF/IFAS Extension Agent.
If your home or property are destroyed in a disaster, these measures probably won't really help much. But if all is not lost and there is just some debris and damage cleanup to be done after a large weather event, the above measures taken before can alleviate a lot of extra stress after. And if there is no disaster, hey, your house is nice and clean. Relax and enjoy it!
Make sure you clean before disaster strikes.
0