On a recent camping trip out west I was made aware of just how valuable water is. The American west has been battling water issues for a few years now. Some camp showers had buttons that would provide you water for a couple of minutes, others charged $.50 for four minutes, some charged $1.00 for four minutes. Not one campsite had water available at the site. You had to walk, load your container, and return. This forced you to be a little wiser on how you used it. You did not want to have to go back and get more very often.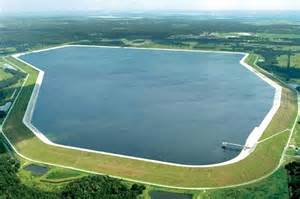 However, I was troubled by some of the things I saw as I traveled through the southwest. Areas in the desert where farmers were trying to grow row crops, citrus, and pecans – irrigation systems set up everywhere, reservoirs with canals and dikes to feed much needed water to the farmers… and signs in town where you could buy water to drink at $.25/gallon. It seemed an inefficient use of this resource. It would make more sense to grow crops that used less water, maybe… no water. Recently we have heard a lot about "water wars" and "water rights" in the American southwest. Farmers seeking more, municipalities trying to grab their piece of the pie, football fields and golf courses, and even camp grounds. Some locations you cannot wash your car, or your dogs. It is a real dilemma they are facing. There were numerous creeks and streams I drove over that were absolutely dry, cattle in open rangeland seeking anywhere to find something to drink.
Could this happen in Northwest Florida?
You would think not. In the book Mirage by Cynthia Barnett, it mentions a comment made by Major John Wesley Powell. Major Powell was an ex-confederate officer who was hired by the U.S. Geological Survey to survey land across the south and to the southwest after the Civil War. He mentions problems with developing the American southwest primarily due to the lack of water… but water was something that Florida would never have to worry about – the state was saturated. And yet here we are… 150 years later discussing water rights in Florida. Currently it does not appear to be an issue. At any campground in Florida you will find a water source at each site and you can take a shower as long as you like – at no charge. We are one of the most productive agricultural states in the country – producing row crops, citrus, and cattle. Most in our communities have manicured watered lawns and many have swimming pools. There does not seem to be a problem here. BUT, many communities are beginning to see problems. Salt water intrusion into the water supply, lowering of the water table and aquifers, and even some streams running low. Could we… Florida… the land of water… be heading towards a "water war"?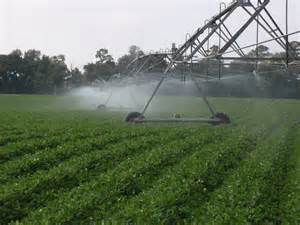 The University of Florida Extension Program has recently hired water management specialists in districts across the state. They will be looking at issues that include water quantity and quality to address the needs of each region. These specialists, along with the county faculty, will be working with local residents to discuss the local issues and help mitigate problems that could be looming on the horizon. We encourage all residents to consider how to better manage their water. Think in terms as if you had a set amount each month – budget this to meet your needs – and stick to your budget. Hopefully with research, education, and insight, we can avoid a true "Water War".
0