The Countdown Continues!
In 2001, Kirk Astroth and George Haynes of Montana State University published research which found the following:
Compared to other youth, 4-H youth are more likely to:
Succeed in school, getting more A's than other kids
Be involved as leaders in their school and community
Be looked up to as role models by other kids; and
Help others in the community.
But this is the real reason we volunteer with 4-H: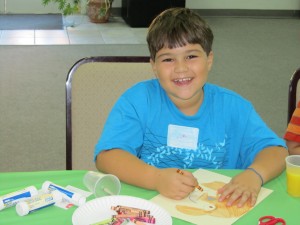 Join us on Monday, August 19, 2013 at 6:00 PM Central for the first session of Make a Difference Mondays, where you can learn how to make positive differences in the lives of youth just like this!
Contact your local extension office for more information or go to: http://nwdistrict.ifas.ufl.edu/4hn/make-a-difference-mondays/