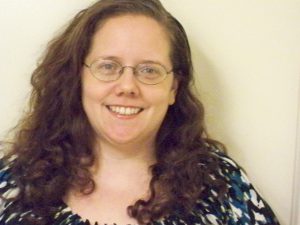 Books, DVD's, audio books, magazines and…LEGO's? Yes, all of these can be found at the Washington County Public Library along with enthusiastic 4-H Club Leader, Renae Rountree. Renae, Director of the WCPL, partnered with Washington County 4-H three years ago to "LEGO My Library" and start the Brick Bratz 4-H Club that meets twice a month at the library.
The secret to this club's success (that always has a waiting list) is Renae's commitment to providing a fun, educational experience where kids are free to explore, question, succeed, fail and try again. Using the LEGO StoryStarter program, youth listen to a task that gets them and their partner started on an adventure of writing a comic-style story.
The StoryStarter kit includes LEGO pieces with five small panels and a computer based program. Working with a partner, youth illustrate their story with LEGOs, panel by panel, then take pictures of each panel and upload them to their laptop. They add dialogue and background scenes to finish their story. It's so much fun, the kids don't even realize they're practicing skills like communication, teamwork, decision making and conflict resolution.
Rebecca Lee, a Brick Bratz 4-H Club member for three years, said "I like Lego club because it's very fun to create our own stories and make the Legos move. Ms. Renae makes us laugh too!" Rebecca and her brother, Sam, "…always look forward to club days and are excited to share their creations with me and their father," says their mom, Terri.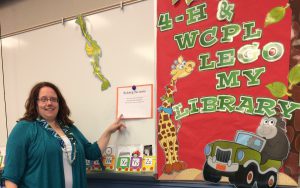 Why does Renae volunteer her time with 4-H? She wants to give kids access to new and exciting ways to learn and grow that appeal to their sense of curiosity. Her enthusiasm for learning and sharing is infectious, and her club members are thriving with her guidance and direction!
Thanks to volunteers like Renae Rountree, 4-H is growing in Washington County! If you would like to provide the spark to ignite a youth's interest in a field or hobby that you are passionate about, consider becoming involved in your local 4-H program. 4-H offers a variety of roles to fit your schedule and interests. If you'd like more information on how to get involved as a 4-H volunteer, contact your local 4-H agent or visit http://florida4h.org.
0