Let's be honest with each other and have a moment of transparency, one gardener to another. Even though we are plant people, most of us get a lot less enthusiastic once the mercury explodes over 90 degrees each June. All the things that were fun in the spring (watering our favorite fickle plants, deadheading spent flowers, staking, tying, fertilizing, the list goes on) have ceased to be fun. At this point, like a baby bird pushed out of the nest, the plants in our yards have to either fly or die. Fortunately, if we select the correct, tough-as-nails plants to start with, our gardens do not have to decline when we retreat into the air conditioning! The following are four of my favorite ironclad native perennials that will reward you with color, texture, and overall excellent performance all summer and ask very little in return!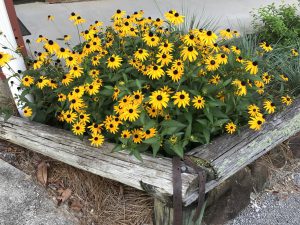 There is no more reliable plant in the garden than plain old Black-Eyed Susan. This beauty delivers yellow-gold flowers with its namesake black, cone-like centers perpetually from May to frost in the Panhandle and returns like clockwork each spring to do it all over again! While not exactly native, the 1937 selection 'Goldsturm' is still easily the most popular Rudbeckia eighty years later, with good reason. 'Goldsturm' improves upon the native Rudbeckias in almost every way. It is a more compact plant, forming a spreading mass of flowers about two feet in height, sports larger, showier flowers than the species, and flaunts lustrous dark green foliage. If low-maintenance, raw flower power is what you are after, Black-Eyed Susan 'Goldsturm' is right for you!
If the landscape calls for a plant with flowers hotter than the July sun, Scarlet Sage is hard to beat! This tough, prolific perennial boasts fire engine red, tubular-shaped flowers throughout the warm season in Northwest Florida and is one of the very best attractors of a host of pollinators including butterflies and hummingbirds. Growing this native couldn't be easier, it is not picky about soil type and texture so long as it doesn't stay waterlogged, it requires little to no supplemental fertilizer or water, and will thrive in full sun or partial shade. A word of warning before planting Scarlet Sage however, be aware that the plant will self-sow prolifically, potentially appearing in unwanted places and becoming a nuisance. Though with a plant this undemanding and pretty, I do not mind one bit if it decides to ramble through the landscape.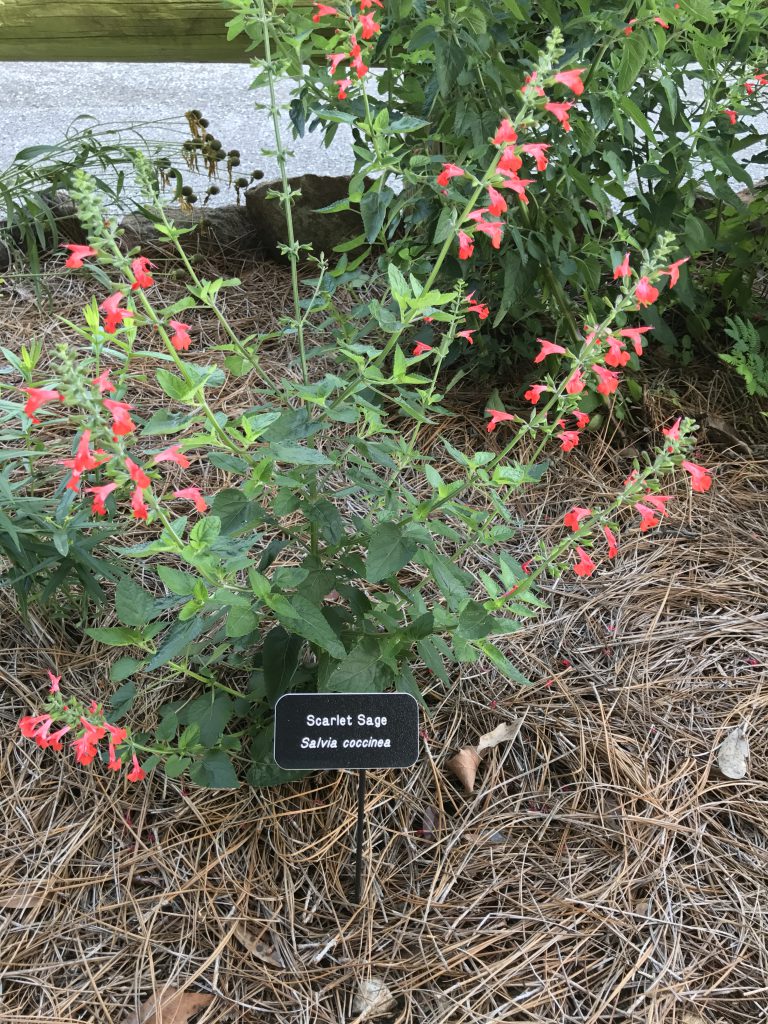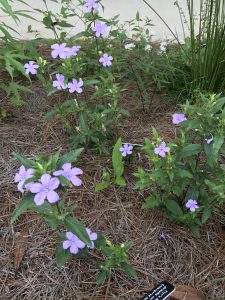 For those of you that lament hot weather because it means the decline of the showy annual petunias sold by the thousands at big box stores across the South, there is a summer solution for you! Carolina Petunia is a compact (growing to 24" in height), hardy plant whose many outstanding ornamental qualities, including soft purple flowers produced in profusion, make it a great addition to virtually any garden border. It is not picky regarding soil and while flowering is best in full sun, it grows just fine in the dappled shade of pines or other taller perennials and shrubs. Like Scarlet Sage, Carolina Petunia will seed around in the landscape but is easily managed and never wears out its welcome.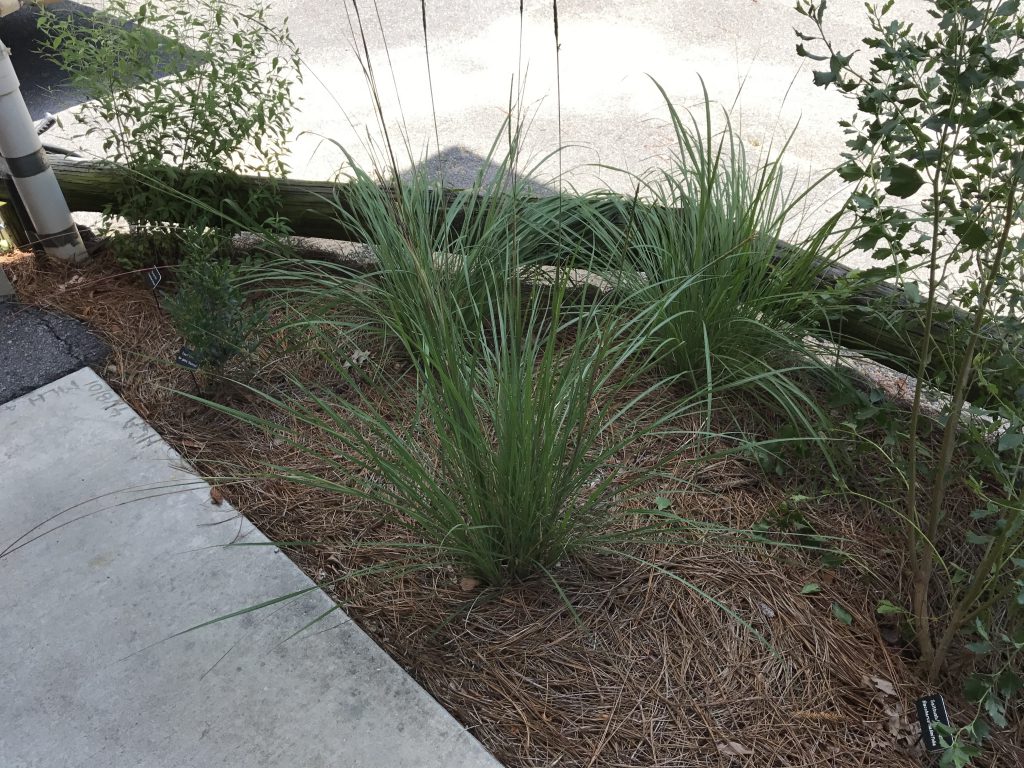 Ornamental grasses have gained in popularity over the last few years and with good reason! Ornamental grasses tend to be drought tolerant, laugh at the summer sun, and require little maintenance. However, many popular ornamental grass species like Miscanthus, Muhlenbergia, Pennisetum, and others tend to grow too large for most gardens and end up being replaced a few years later. Dwarf Fakahatchee fits this niche perfectly, with its emerald green leaf blades only growing 2-3' in height and width. It is also more adaptable than most ornamental grass species as it will thrive in sun or partial shade and is tolerant of both wet and dry sites! While it lacks the colorful flower panicles of Muhly Grass or Miscanthus, Dwarf Fakahatchee does possess interesting brown flower stalks and seed heads as well!
All of these awesome low-maintenance, native perennial selections can be purchased at member nurseries of FANN (Florida Association of Native Nurseries) or local independent garden centers. As always, if you have any questions about this or other horticultural topics, contact your local UF/IFAS County Extension Office.
0