I keep hearing about the 'new normal' due to this global pandemic. For me, whenever someone refers to 'normal' I usually counter with "define normal." Life has taught me that everyone really has their own normal. The Oxford English dictionary actually defines normal as 'conforming to a standard; usual, typical, or expected.' It feels like there is nothing typical or expected right now, even as we are mostly still working, learning, eating, cleaning, socializing and living. Those all seem like normal things, right?
What Has Really Changed?
With that in mind, I propose that what has really changed is not our normal, but simply our resources. If we have lost income, we may have replaced that
resource with more time. Maybe we are still working, but from home. Face-to-face meetings are now emails, chats and video calls. We might be using less gas in our cars, but our electric bill went up because the whole family is home and turning lights on and off. Maybe we are not going out to lunch, but our money is going to the grocery store instead. We may not have that morning and afternoon commute. However, the time has been eaten up by extra disinfecting or zoom meetings with friends and family. Instead of buying dress shoes, we are shopping for face coverings.
The Economics of Resources
How many of us are used to using the paper goods in our work or school restrooms more than our supply at home? Admit it- that caught some of us off-guard and created an unexpected, yet classic, resource problem. In economics we learned that unlimited wants and needs versus limited resources drives supply and demand. We all know about this intuitively. It is making us wonder – is what I supply to my employer still in demand? Are the things I am used to demanding still going to be supplied? Is the public education system I count on to teach my children going to allow me to supply myself to my employer? All this uncertainty is causing stress.
How Are We Shifting Our Resource Use?
Working from home has changed our homes as well. Some of us are putting in 300% effort full time now. Work requires 100% of our focus for 8+ hours a day. Overseeing our students takes 75% of our focus for 6+ hours a day. Then there's the home itself being lived in more than ever before – another 100%. That
leaves 25% of our time for ourselves (yeah, right), family and friends. Maintaining relationships seems like a high priority right now but it is what we have the least amount of time to do. Our bosses are reminding us to 'maintain a normal schedule' while we take time to de-stress. Yet we know we must perform and be seen as essential, lest our resources change even more.
Count On Your Resources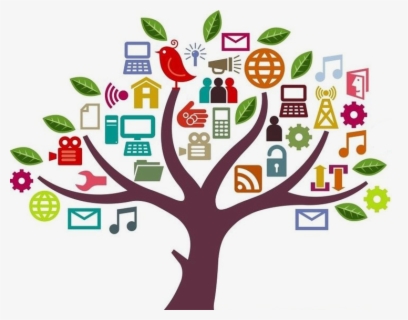 When all is said and done, each of us will need to make decisions about our resources going forward. As you work through these choices, you will want to take stock of your own resources. Think about how your resources align with your priorities. Is it important for you to meet with people in person, or are there ways to accomplish your task with other resources? If you have appreciated this extra time with your family, you may want to re-allocate resources to continue this routine. Are you financially positioned to live on less right now or will that take planning? Whatever decisions you come to will set the stage for your 'new normal' and you might as well do it right. We may not get an opportunity like this for another 100 years!
Co-authored by:
Ramona Madhosingh-Hector, Regional Specialized Agent, Urban Sustainability UF/IFAS Extension Pinellas County
Alicia Betancourt, Community Development Agent, UF/IFAS Monroe County Extension Director
Linda Seals, Regional Specialized Agent, Community Development, UF/IFAS Extension
0