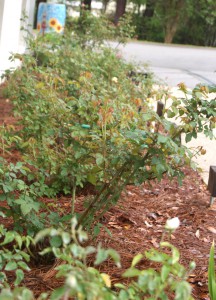 Pruning is something all homeowners and landscapers know is one of the many chores to be completed in the landscape. Everyone recognizes that pruning needs to be done on occasion, but it can be confusing to know how to prune the variety of species that can be in a landscape. There are some simplistic principles that can be followed while pruning.
Reasons for pruning:
Training – to form good structure or good branching.
Maintain plant vigor
Control plant form and size
Influence plant flowering and fruit
When to prune?
Several factors need to be considered when deciding the proper time to prune. If the plant species has a showy bloom to then consider the time of year it blooms. Some landscape plants flower on last years growths, therefore must be pruned following bloom time just before the flower buds are set for next year (ex. azaleas, spireas, and dogwoods). Plants grown with little regard to blooms, such as foliage plants like hollies, can be pruned from January to late Summer.
Learn More:
the following are great extension publications on pruning. read these to learnt he finer details of pruning so you can become an expert. Always remember to call your local extension office if you have any questions regarding pruning.
UF/IFAS – Pruning Landscape Shrubs and Trees
Alabama Cooperative Extension – Pruning Ornamental Plants
0