Camellias: Color Through the Cold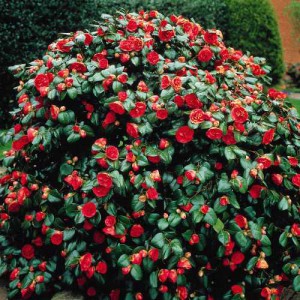 Camellias have been a part of the landscape in the Southeastern United States for over 200 years. They are native to Asia and were introduced near Charleston, South Carolina in 1786. The common name camellia refers to varieties and hybrids of Camellia japonica and to lesser known varieties of C. sasanqua and C. reticulata. The growing conditions in Northwest Florida are well suited for many camellia varieties. Camellias can serve several functions in the landscape including foundation plantings, screens, accent plants, background groupings and hedges. Maximum benefit can be achieved by mass plantings or groupings. Single plants should be focal point in beds rather than randomly placed throughout the lawn. Camellias flower in the fall and winter when their display of colorful blooms is most appreciated. During the remainder of the year their evergreen foliage, interesting shapes and textures, and relatively slow growth make camellias excellent landscape plants. Some camellia growers enjoy competing in flower shows and manipulate the flower buds to achieve larger and earlier flowers. This involves removing competing flower buds and applying gibberellic acid (a plant hormone). Individual cultivars can be selected for size and form ranging from small and irregular to large and upright. Texture and foliage color also differ among the various species and multiple varieties. Mid-season flowering varieties that bloom from November through January are best suited for Florida conditions.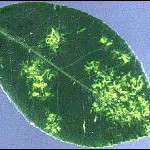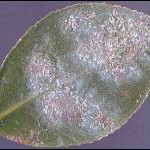 Warm fall temperatures may prevent early varieties from flowering properly. Late-blooming selections may attempt to send out new leaves before the end of the flowering period which results in "bullnoses". Bullnosing is characterized by poor quality flowers which do not open fully and may even drop while still tight buds. Extended dry periods while in the bud stage can make the condition more likely. While flowering, camellias need 1 inch of water applied each week. Camellias perform best in partially shaded locations which are enhanced by good drainage and air movement. Fertile, acidic soils high in organic matter are preferred. The soil must be well-drained because camellias will not grow in wet areas. Do not plant them in areas with a high water table and/or hard-pan. This will result in a shallow root system which is more susceptible to injury during dry periods. Camellias should be installed where cold air can move in and out freely, but the area should be protected from strong northwest winds. Plantings under established trees or in areas that has structures to block the wind are usually injured less by cold temperatures. These conditions enable the plants to gradually thaw or warm in the morning before being exposed to direct sunlight. Dense shade may result in sparse foliage and poor flowering. Camellias exposed to full sun may appear yellow-green, but may yield more flowers. Either situation is stressful to the plants and can lead to pest problems. Tea scale is the most common insect on camellias. Scales generally feed on the underside of leaves and may not be noticed until large populations have developed. Symptoms include very small elongated white and/or brown raised "flakes" on the underside of leaves that turn yellowish in color. Tea scale can be controlled with horticultural oil, sprayed after flowering finishes but while temperatures are sill cool, in late winter.