Valentine's Day has come and gone. You were likely showered with gifts from loved ones; gifts covered in chocolate, gifts of the stuffed variety, and more than likely the kind covered in petals. And as you languish in the afterglow of affection it would be wise to remember that your bouquets will need to be shown some affection if you intend for them to remain beautiful.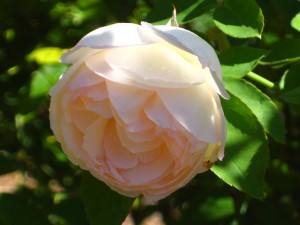 Fresh cut flowers are a popular gift for Valentine's Day and a simple, yet elegant way to relay your affections. Flowers have the capacity to brighten up a room and bring a smile to your face. The myriad of colors and scents are admittedly irresistible. However, after a few days your once overflowing vase may seem wilted and despondent. Follow these easy steps to increase the lifespan of your flowers and extend their potent powers!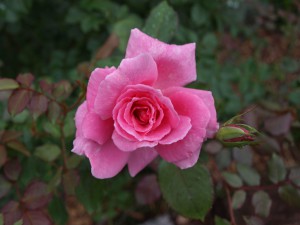 Re-cut the flower stems using a sharp knife or shears. Remove at least one-half inch of stem to expose a fresh surface. Stems, especially rose stems, should be re-cut under water. A freshly cut stem absorbs water freely, so it is important to cut at a slant to avoid crushing the stem and to prevent a flat-cut end from resting on the bottom of the vase.

Put flowers in water as soon as possible. Maximum water uptake occurs in the first 36 to 48 hours after cutting flowers. Place stems in 100-110°F (38-40°C) water, because warm water moves into the stem more quickly and easily than cold water.

Make sure to remove any leaves from the stem that may be submerged. Because transpiration through leaves drives water flow up the stems of cut flowers, don't strip all the leaves from the stem.

Use a commercial flower food, they work best at controlling microbial populations, hydrating stems, and feeding flowers. Make sure you follow the directions on the floral preservative packet.

Removing thorns from your roses may shorten their vase life. If damaged during the removal process flowers may be opened up to microbes that could slow down water conducting cells.

If your vase solution begins to become cloudy, re-cut the stems and place into a new vase solution.

Do not place flowers in direct sunlight, over a radiator, or on a television set. Heat reduces flower life since flower aging occurs more rapidly in high temperature conditions. It is important to avoid all drafty locations because warm or moving air removes water from flowers faster than it can be absorbed through the stems.

Keep flowers away from cigarette smoke and ripening fruit, because they contain ethylene gas, which is harmful to flowers.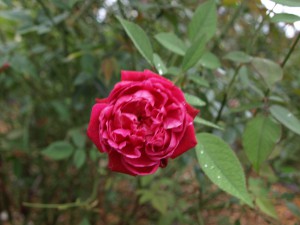 0