Now that we've all been stuffed like a Thanksgiving turkey, it's time to transition into the final and, arguably, most ornate holidays of the year. Right now you can hear your mantles and door frames crying out to be adorned. Your windows are begging for wreaths and giant red bows. And there may be a certain corner in your house that has been waiting all year for an evergreen, or two.
As we delve into the winter holidays our homes are being dressed to impress. There is nothing better than fresh foliage placed along a mantle or maybe a little mistletoe hanging from a previously unadorned beam. The scent of pine is in the air and I don't know about you, but I'm ready to get decorating.
Here is a list of a few evergreen plants that make wonderful decorations for the season. You may even find some in your own backyard! Just make sure when you are removing foliage and fruit that you do it gently, so as not to harm the plant. Make all cuts at a 45 degree angle so that water will not pool on branch tips and rot. Also, if you forcefully remove foliage from a plant you could expose the susceptible cambium layer.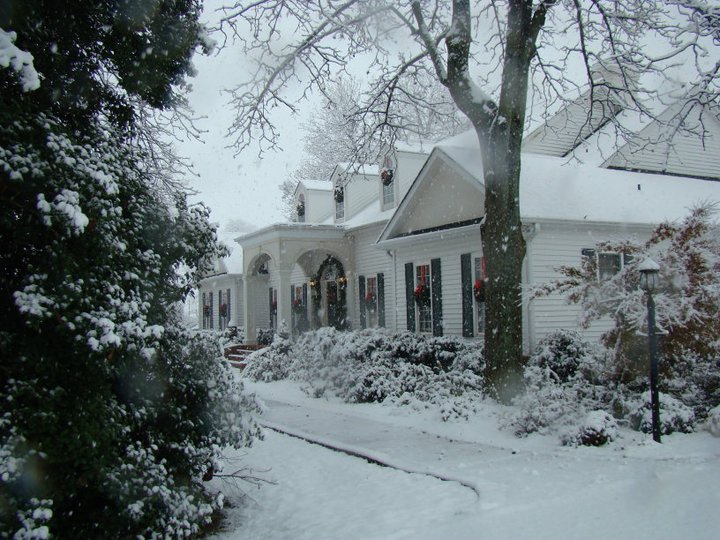 Traditional
Magnolia (Magnolia grandiflora) – This southern staple provides foliage that will liven up any banister or door frame. After being cut from the tree it can withstand the dryer temperatures indoors for days on end.
Hollies (Ilex spp.) – Hollies not only provide glossy green foliage, but bright red fruit that will beautifully adorn holiday arrangements and centerpieces.
Pine/Pinecones (Pinus spp.) – Pine trees offer a wispy presence to many decorations and their cones can give structure to wreaths and mantle pieces.
Boxwood (Buxus spp.) – Boxwoods are great for a touch of green.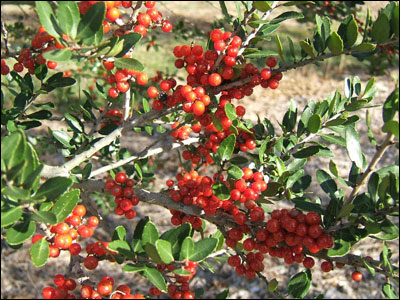 New Ideas
Abelia (Abelia x grandiflora) (evergreen to semi-evergreen) – Abelia are not commonly thought of when making holiday arrangements, but the texture of their foliage and the myriad of colors can spice up traditional decorations.
Aucuba (Aucuba japonica) – Aucuba offer a coarse texture that would pair well with the wispier pine foliage. Also, the gold dust variety will add a little more color to the mix.
Aspidistra (Aspidistra elatior) – Aspidistra foliage tends to feel more tropical. If you want to try a non-traditional arrangement these would work well and they can last for days provided a small amount of water.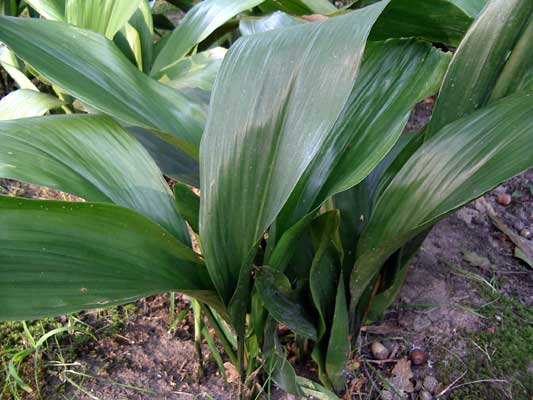 Remember that a few well placed planters can liven up even the smallest spaces. Try using a small evergreen tree or shrub such as a magnolia, cypress / false cypress or arborvitae and surround them with poinsettia or pansies. You can try a smaller planter and add in pine cones, poinsettia, grasses, etc. Also if you are celebrating this holiday season with a live Christmas tree, then don't be afraid to ask the grower/retail center for discarded branches. These can easily be formed into a wreath or used throughout the house. And since this is Florida there's always the option of decorating your palm tree!
0