Field corn planting has been completed across the Panhandle. Over last few years, the weather has not been ideal for optimal corn production in the Panhandle, as excessive rainfall events, weeds, and fungal diseases have depressed yields. This year may be different? This may be the year local farmers will get back over the 250 bu/acre hump again. The following video was published by the National Corn Growers Association (NCGA) to get corn farmers excited about entering the annual national corn yield contest.
If you are curious about what it takes to win, here were last year's national winning entries: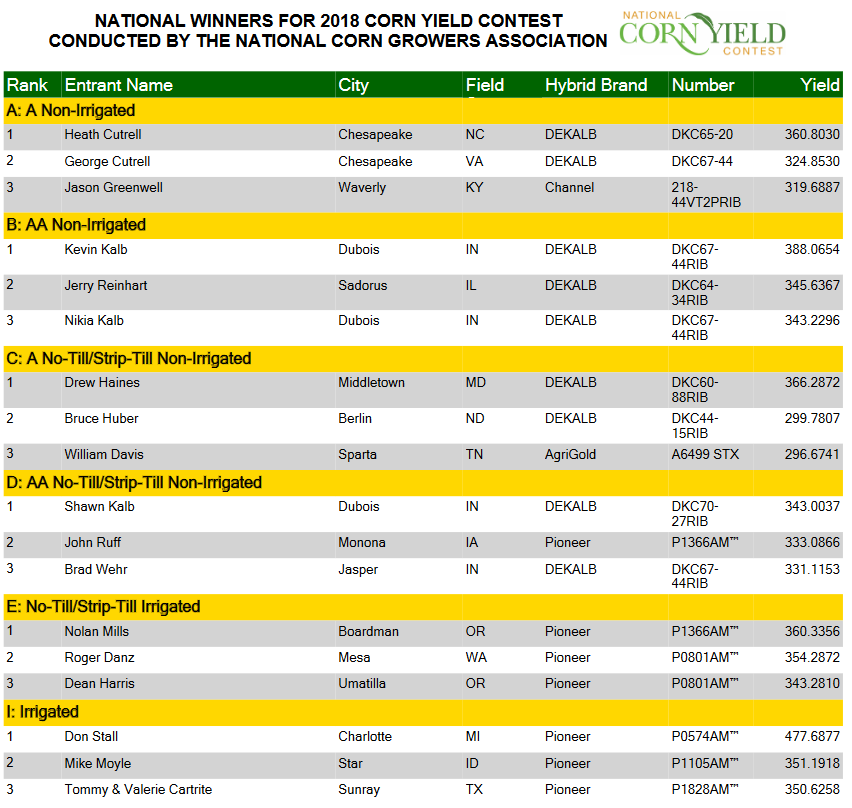 The NCGA also recognize the top three entries from each state. As you look at the top three from Florida in 2018, you will see that Ann McLeod, Leon County had the highest entry in Florida, with 222 bu/acre. But, I know there were other fields of corn in the Panhandle that also had yields of more than 220 bu/ac last year. Entry information for the 2019 edition of the National Corn Yield Contest is available on the NCGA website. Use the following link for the 2019 NCGA Entry and Harvest Rules. Your local county extension agent can help by conducting the yield checks for entry submission, so make plans to participate this year, and set up an appointment with your local ag agent for official yield checks.

0