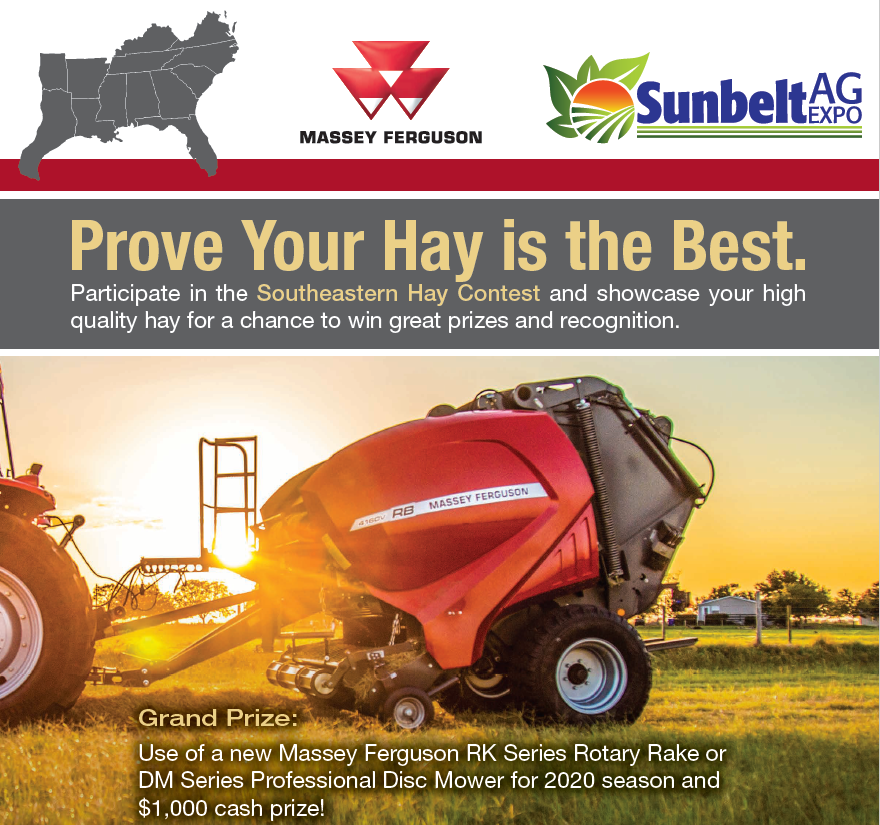 Now that the days are lengthening, the soil is warming up, and there is enough moisture to grow forages, it is time to focus on high quality hay production. The first step is to soil test and apply a balanced fertilizer to get forages growing quickly. The second step is to scout fields and apply weed control as needed when weeds are still less than 6″ tall. The third and most important step is to harvest before maturity. The final step, that is often forgotten or neglected, is to send in a sample for forage quality analysis.
As we kick off the 2019 Hay Season, consider working with your local county ag extension agent to get some samples analyzed this year from your best hay cuttings. Since 2004, high quality hay producers across the Southeast have entered their best hay into the Southeast Hay Contest, which concludes each year with the awards ceremony at the Sunbelt Ag Expo, in Moultrie, Georgia. The Southeast Hay Contest offers a great value for the investment. For $22 per entry, you can get a complete forage analysis, and have a chance to win cash prizes and recognition as one of the premier hay producers in the region. Take a look at the winning entries from the 2018 contest: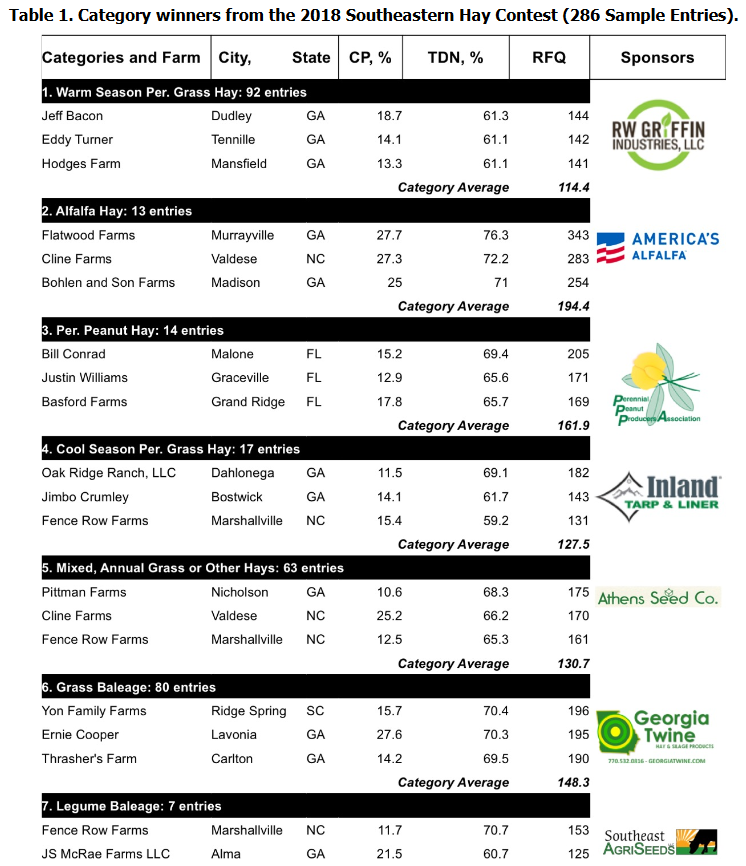 You could win $75-$150 for having one of the top three entries in one of contest categories, or $1,000 and the use of a Massey Ferguson rake or disk mower for the year, if you have the best hay in the Southeast. Don't wait until the week of the September 19 deadline, but send in samples after each cutting. The forage test results can be a great marketing tool, because the University of Georgia's Forage Testing Lab will verify the quality of what you produce and email the results to you within about two weeks of submission.
Use the following link for the 2019 SE Hay Contest Rules & Entry Form, or go to the Southeast Hay Contest website for more details.
0