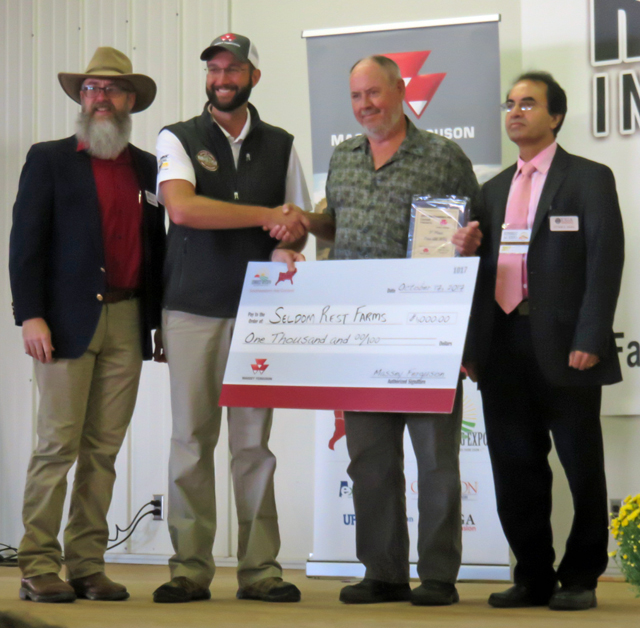 The winners of the 2017 Southeast Hay Contest were recognized on Tuesday, October 17 at the Sunbelt Ag Expo in Moultrie, Georgia. Seldom Rest Farm, Pulaski, TN was the overall winner with their entry of extremely high quality alfalfa hay with a relative forage quality (RFQ) score was 269. Three Florida farms were also recognized for top quality hay and baleage entries. Windy Hill Ranch, DeFuniak Springs came in second place overall with their legume baleage entry, that also won that category with an RFQ score of 266. Robert Harrison of Quincey, Florida won the perennial peanut category with an RFQ score of 194. Windy Hill Ranch also placed second in the perennial peanut hay category with a score of 193. Smiley B. Farms, Graceville won third place in the legume baleage category with an RFQ score of 120.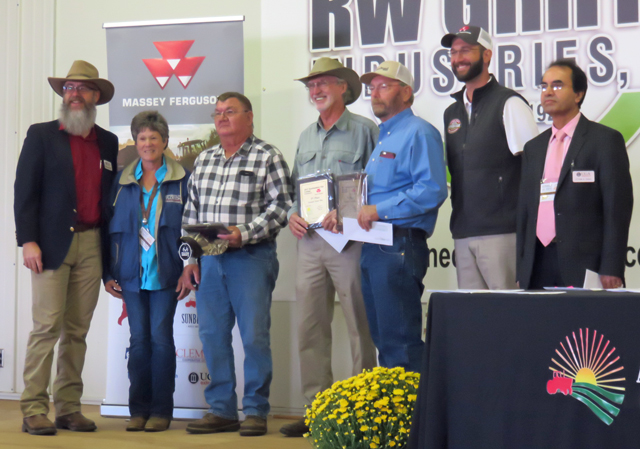 The 2017 Southeastern Hay Contest had fierce competition, with 328 entries vying for the top spot. Final results for the 2017 SEHC are listed in Table 1 below. The results are broken down into the Contest's categories of the contest..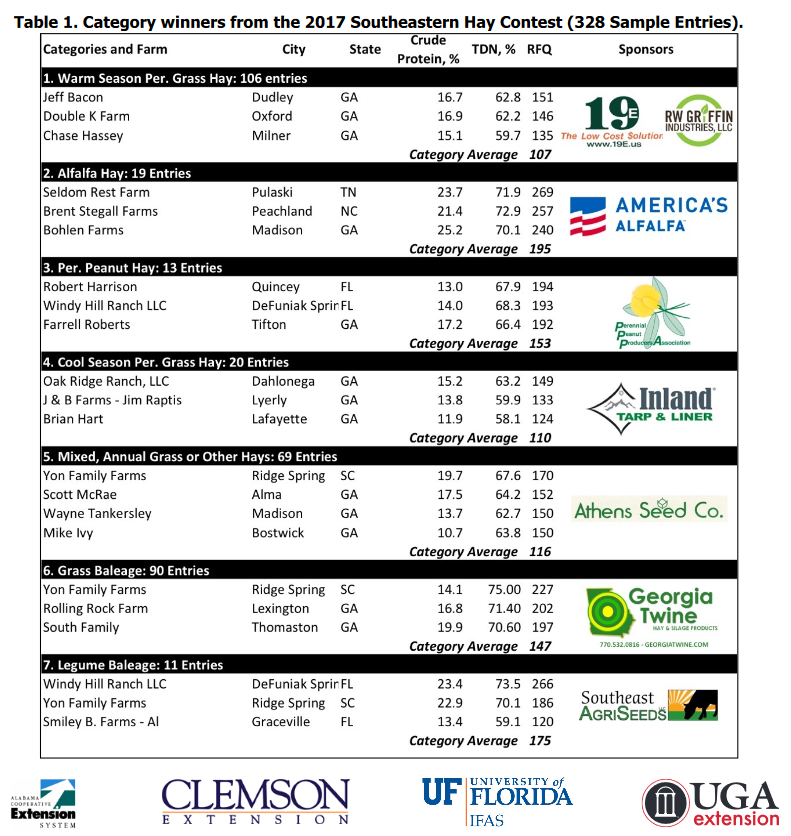 This Southeast Hay Contest is held in conjunction with the Sunbelt Agricultural Expo in Moultrie, GA. In each of the categories, the highest three entries in terms of relative forage quality (RFQ) received cash prizes. First place received $125, second received $75, and the third place entry received $50. Top honors in terms of highest overall RFQ also received their choice of the use of a new Massey Ferguson DM Series disc mower or RK Series rotary rake for the 2018 hay production season plus $1000 in cash! Check out the video that was broadcast live from the event on Facebook: 2017 SE Hay Contest Award Ceremony
Weather is always a major factor when attempting to produce high quality forage. This year, wet conditions early and dry conditions late in the growing season proved to be a major limitation for many producers. Drought stress late in the season increased the incidence of high nitrate levels in the forage in 2017, and 11.5% of the samples submitted to the contest were disqualified because nitrates were greater than 5000 ppm. Though the average forage quality this year was very high, these weather challenges caused the average RFQ to be down slightly from previous years. Still, the winning entries were on par with or greater than record winning values in the Contest's 13-year history. Good management can make a remarkable improvement in forage quality in both favorable and unfavorable weather conditions.
Since 2004, the Southeast Hay Contest has been spotlighting high quality hay and baleage production in the Southeast. The Southeast Hay Contest is a collaborative effort between the Georgia, Florida, South Carolina and Alabama Extension programs, Massey Ferguson and other category sponsors in conjunction with the Sunbelt Ag Expo.
Want to enter your best hay or baleage in the the 2018 SE Hay Contest? Go to the website where all of the details and entry forms for next years contest will be provided in the near future:
0