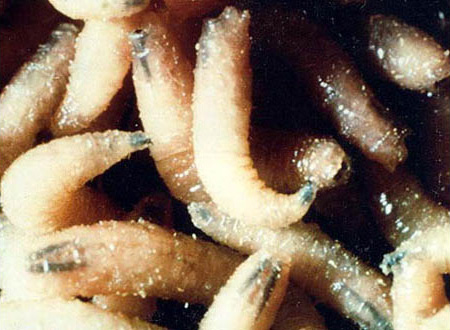 In the fall of 2016, USDA's Animal Health Inspection Service (APHIS) confirmed the presence of screwworms in the Florida Keys. The Florida Department of Agriculture and Consumer Services (FDACS) announced on March 18, 2017 that they were winding down their response to the screwworm infestation in Monroe County. After months of surveillance, trapping, sterile fly release and an animal checkpoint leaving the keys, no new screwworm infestations have been found since January 10, 2017. FDACS lifted the animal quarantine for Monroe County, and closed the Animal Health Check Point in Key Largo on Saturday, March 18, 2017. On Thursday, March 23, 2017 USDA's Animal and Plant Health Inspection Service announced the successful eradication of the New World screwworm (NWS) from Florida.
In response to the confirmation of screwworms in the keys, Florida Commissioner of Agriculture Adam Putnam declared an agricultural state of emergency in Monroe County, Florida on October 3, 2016. An Animal Health Check Zone was established at mile marker 106 to ensure that animals did not leave the area with screwworms. Inspectors checked more than 16,000 animals with no detection of screwworms. APHIS reports having released over 150 million sterile male flies and completing 430 hours of surveillance in the keys, and 250 hours of surveillance on the Florida mainland. APHIS and FDACS will continue passive surveillance over the coming weeks.
Florida livestock and pet owners should continue to monitor animals carefully and report any potential cases to 1-800-HELP-FLA (1-800-435-7352).
More information on the FDACS & APHIS response to the New World screwworm eradication project in the keys is available at:
Article Sources: FDACS: With No Screwworms Found in Months, Animal Health Checkpoint in Monroe County to Close, and USDA Announces Eradication of New World Screwworm in Florida
0