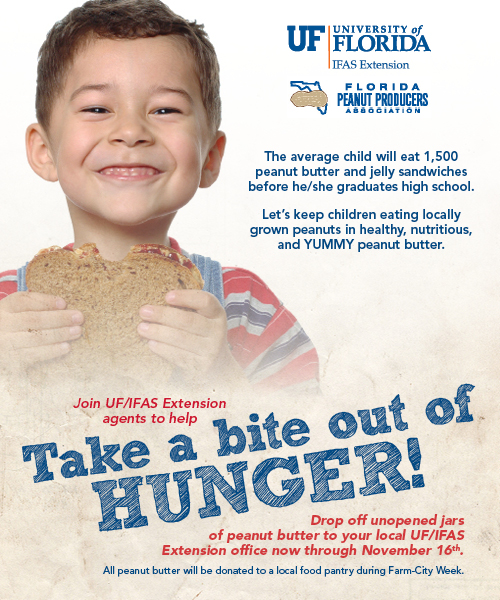 Take a Bite Out of Hunger in Your County!
UF/IFAS Extension and the Florida Peanut Producers have teamed up to promote a campaign to assist local food pantries all across the Panhandle of Florida. Peanut butter is a food product made from peanuts grown right here in the Panhandle of Florida. It has a long shelf life, does not require refrigeration, and is a healthy source of nutrition to fuel hungry families. County Extension Offices from Monticello to Pensacola are collecting unopened peanut butter jars of any size or brand to donate to food pantries in each county who assist families in need. Stop by your local Extension Office and drop off peanut butter jars from now through the end of Farm-City Week, which ends Friday, November 16.
But don't give peanut butter to your bull!
Actually this bull was not fed peanut butter. This is a just a funny habit that some cattle have.
0