Weed of the Week: Sicklepod
Sicklepod is commonly known as Coffeeweed and is a major issue for livestock producers across the Southeast. This semi-woody annual legume is native to the American tropics. Sicklepod is known to be toxic, affecting liver, kidney and muscle function in livestock. The stems and leaves, as well as seeds, contain toxins, whether green or dry.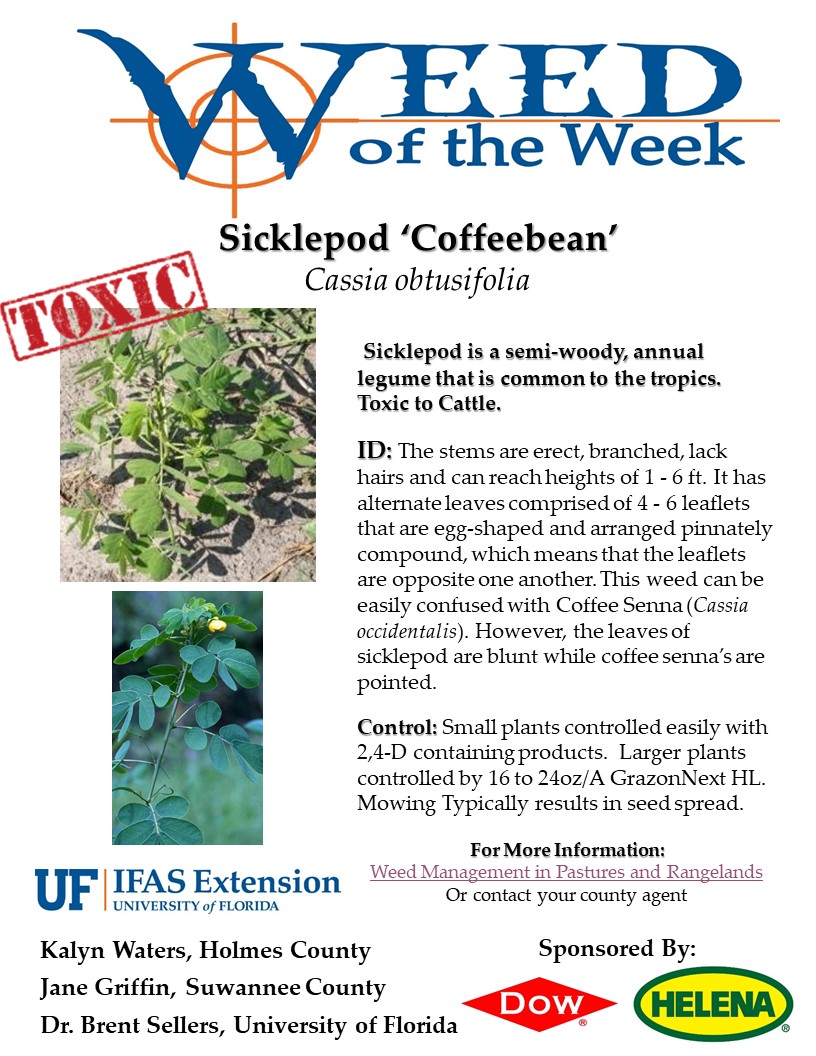 For help to identify weeds or to develop a control plan for your operation, please contact your county extension agent. 
For more information on this topic please see the following UF/IFAS Publication: