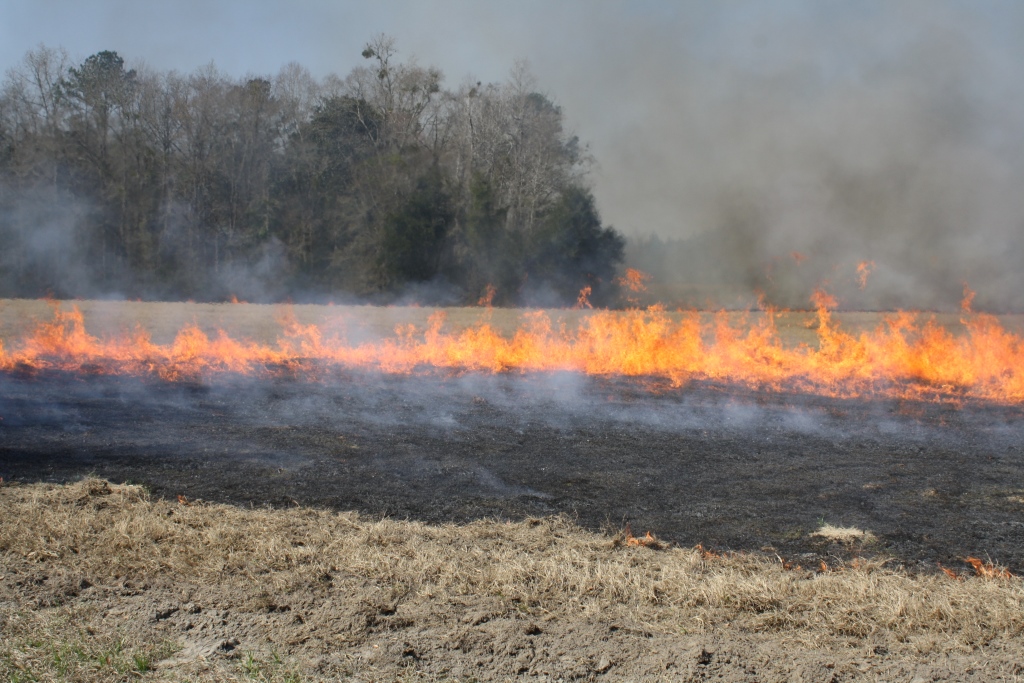 Now is an excellent time to begin planning controlled burns of bermudagrass hay fields in north Florida. Weather conditions in late January and February are typically our best for getting a good controlled burn, especially with the recent hard cold weather that we have experienced. Burning provides many potential benefits to management of bermudagrass hay fields including thatch removal which helps generate a clean first cut of hay, reduction of leaf spot, and reduction of spittlebug levels for the new season. Burning is an inexpensive, labor efficient means of removing unwanted residues prior to green up versus mowing or using herbicides. The optimum time to burn is just before spring greenup.
[important]It should be noted that some more stoloniferous and less rhizomatous varieties of bermudagrass such as Tifton 85, Tifton 78, and Coastcross, may be damaged by fire, especially a backfire, so it may be safest not to burn these particular varieties of bermudagrass. Most other varieties including Coastal, Alicia, Russell and others seem to tolerate fire very well.[/important]
Planning is essential to an effective and safe burn! In your planning you will need to take time to plow or disk fire lines around the fields to be burned. You will also need to obtain a burn permit from the Florida Division of Forestry field office in your area. You can find the contact information here at the FDACS Division of Forestry field operations website. You will also want to insure that you have adequate manpower to control the burn so that you mitigate the chances of an escaped fire. In all likelihood you will not need to conduct a burn every year. Every 3 to 5 years is probably a good rule of thumb for most operations.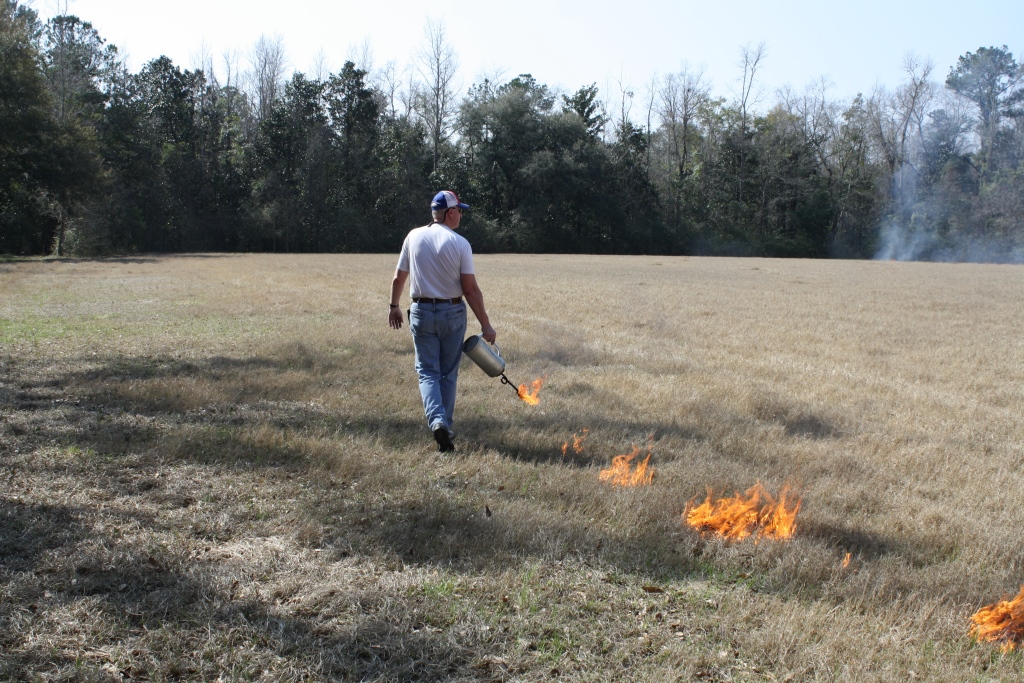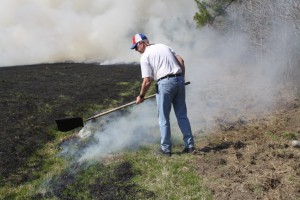 Using flapper for controlling edge burn – Photo by Shep Eubanks
As far as basic tools go I would suggest a drip torch, flappers for controlling small flames on the edges of fields, and enough tractors equipped with a disk to patrol the perimeter of the fields to immediately control any unexpected escaped fire.
With adequate planning you can safely conduct an effective controlled burn on your hay fields with many positive benefits to your hay production. For more information contact your UF/IFAS Extension Agent.
The following article by Retired Auburn University Forage Agronomist Don Ball Use of Fire in Bermudagrass Management is also an excellent reference.
0