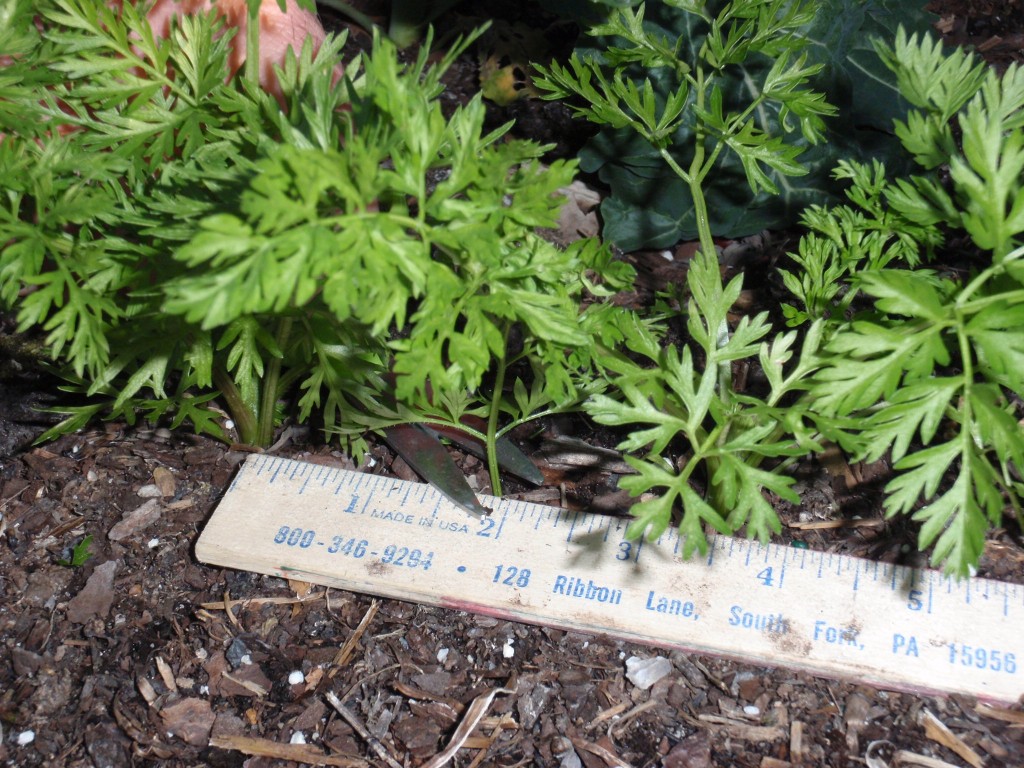 Many common cool season vegetable garden plants are started in raised beds by direct planting of seeds. It is important to follow the guidelines in the 'Monthly Vegetable Planting Guide' (Page 6) for plant spacing and seed depth. It is possible to thin out seedlings that are growing too close, but seeds that are planted at the incorrect depth may not germinate.
Vegetable seedlings will need to be thinned out after germination to allow for adequate space for leaf or root development. Crowded vegetables will compete with each other for water, nutrients, and sunlight and never produce quality plants.
Here are some tips for thinning seedlings:
When plants are about 1 to 2 inches tall or have two sets of 'true leaves', it is time to thin out any crowded plants.
Look up the proper spacing between plants and thin out appropriately.
Pull out seedlings with fingers or forceps to make space or use small
scissors to cut off seedlings at the ground level.
It will initially look like there is lots of room between seedlings but realize plants will grow quickly to utilize all available space.
0