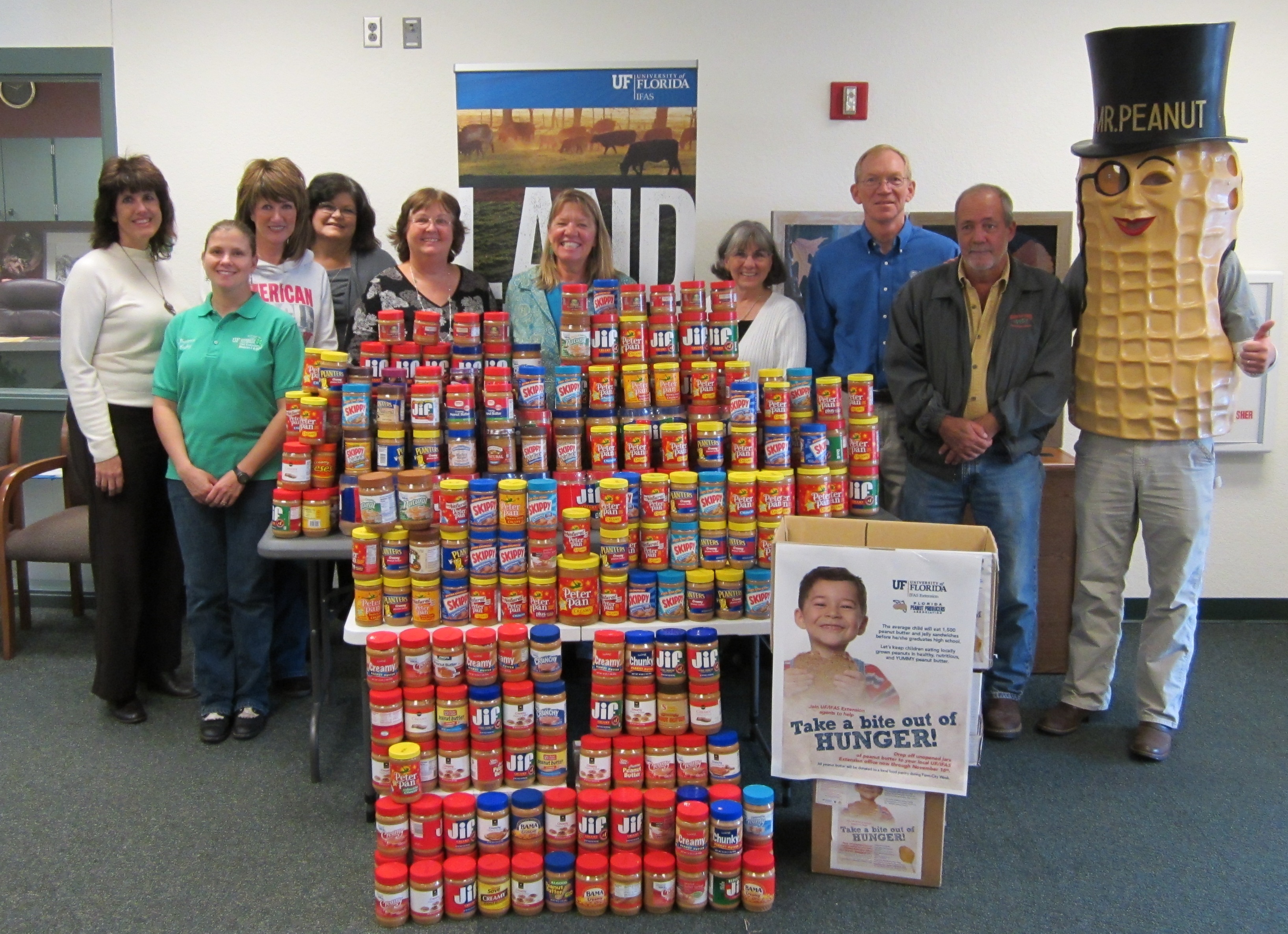 3539 Jars of peanut Butter collected for Donation to Food pantries in the Florida Panhandle
County Extension Offices in 15 Northwest Florida Counties took part in the "Take a bite out of HUNGER" Peanut Butter Food Drive Campaign that concluded with Farm City Week and ended Friday, November 16, 2012. In total 2039 jars of peanut butter were collected to be donated to food pantries in each participating county. The Florida Peanut Producers Association also took part and donated a pallet, or 1,500 jars of peanut butter to be distributed as well.
Thank you to all of the County Agents, 4-H Clubs, FFA Chapters, Schools, Florida Peanut Producers Association, Church, and Civic Organizations who helped to make the food drive a success. Because of your efforts, 4,418 pounds of healthy and nutritious peanut butter butter will be provided to families in need across the Panhandle of Florida.
County Agents are planning to do this again next year. It was a great way to celebrate the bounty of agriculture in our region.
0