The out-of-school hours constitute the biggest single block of time in the life of a young adolescent (Council on Adolescent Development, 1992).
What are they doing with it?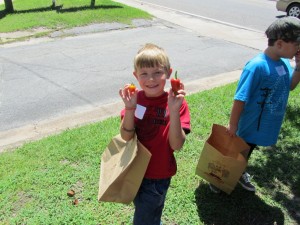 With the help of 4-H volunteers like you… anything they want!
Join us on Monday, August 19, 2013 at 6:00 PM Central for the first session of Make a Difference Mondays, where you can learn how to make positive differences in the lives of youth just like this!
Contact your local extension office for more information or go to: http://nwdistrict.ifas.ufl.edu/4hn/make-a-difference-mondays/
0