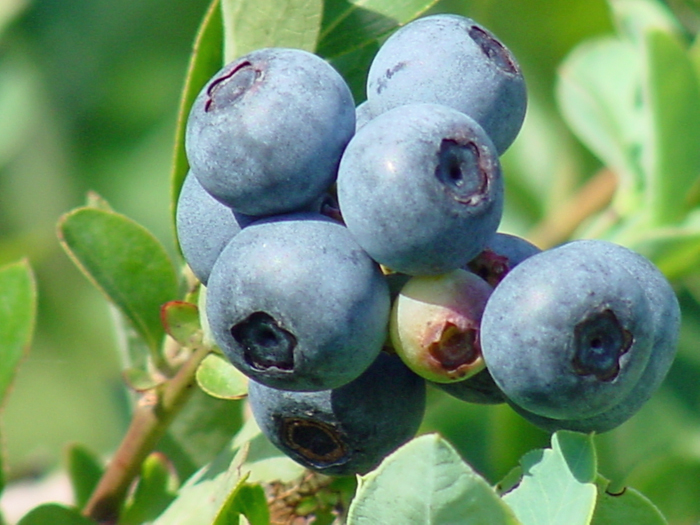 USDA Acreage Estimates of Deciduous Fruit and Nut Crops in Florida for 2002 and 2012

Peter C. Andersen and Kevin R. Athearn
Every 10 years USDA conducts a survey by county of the acreage of agricultural commodities for each state. Data for fruit and nut crops for 2002 and 2012 are listed below. The USDA denoted missing estimated data as "not quantified" (NQ). These NQ data were withheld from the USDA report because it was requested that they not divulge this information by county. Hence, the totals by county add up to much less than the USDA estimates. The USDA estimates for total acreage by commodity are therefore more accurate than the county data, especially for commodities that have many NQ listed.
The highest acreages were recorded for pecans and blueberries, followed by grapes and peaches. Most commodities showed an increase in acreage over the ten year period with the exception of chestnuts and persimmons which posted a 10 and 40 % reduction, respectively. The acreage of pecans changed little. A dramatic statewide gain was recorded for blueberry from 3,292 to 7,377 acres (225 %) over this 10 year period. Most of this industry growth was the increase in Southern highbush blueberries from south central Florida northward to Alachua County. Similarly, the increase in peach acreage (270 % increase) was due to the establishment of low chill peaches between Immokalee and Ocala. Blackberries posted a 270 % gain in acreage over this ten year period. In 2012, the total statewide acreage of olives, plums and pomegranates was less than 100 acres, although olives and pomegranates increased substantially from 2002 to 2012.
There is a group effort, currently underway, to gather information for 2015, although much of the data by county are fragmentary.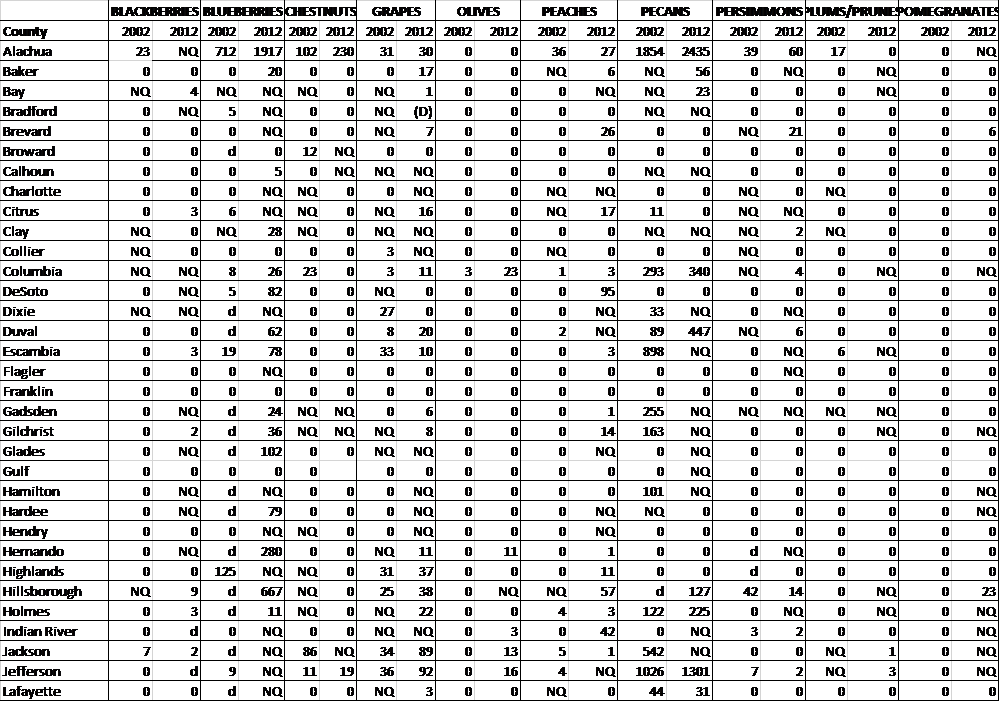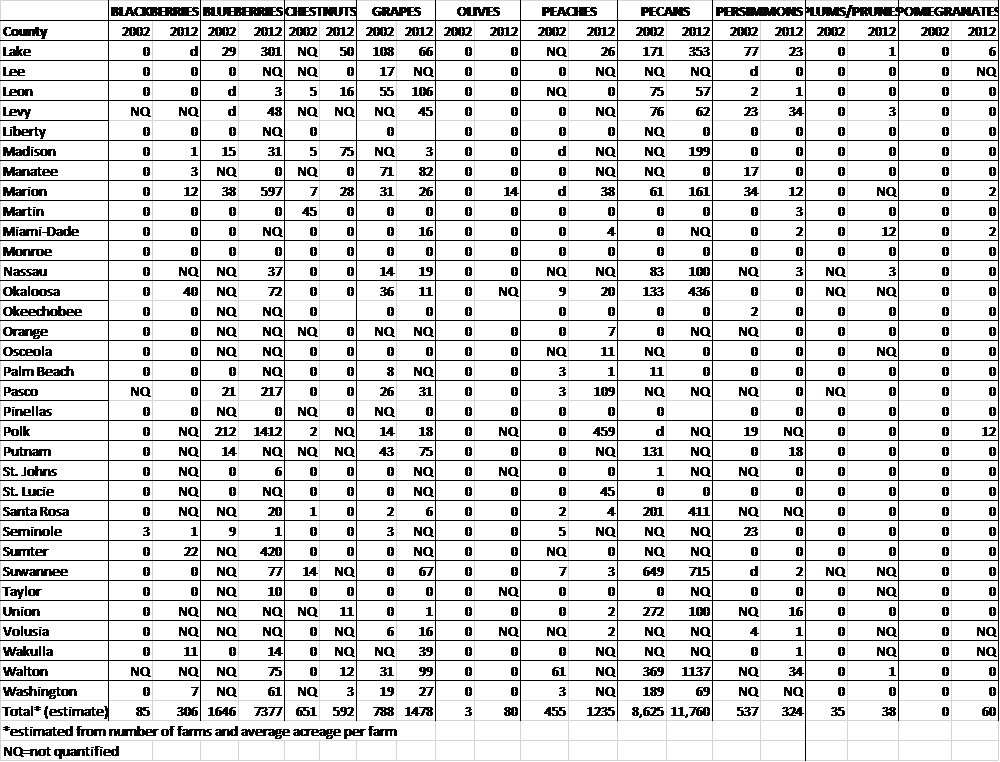 For more information on Blueberry and Peach production, please see the following UF/IFAS publications:
Florida Subtropical Peaches: Production Practices
Florida's Commercial Blueberry Industry
0