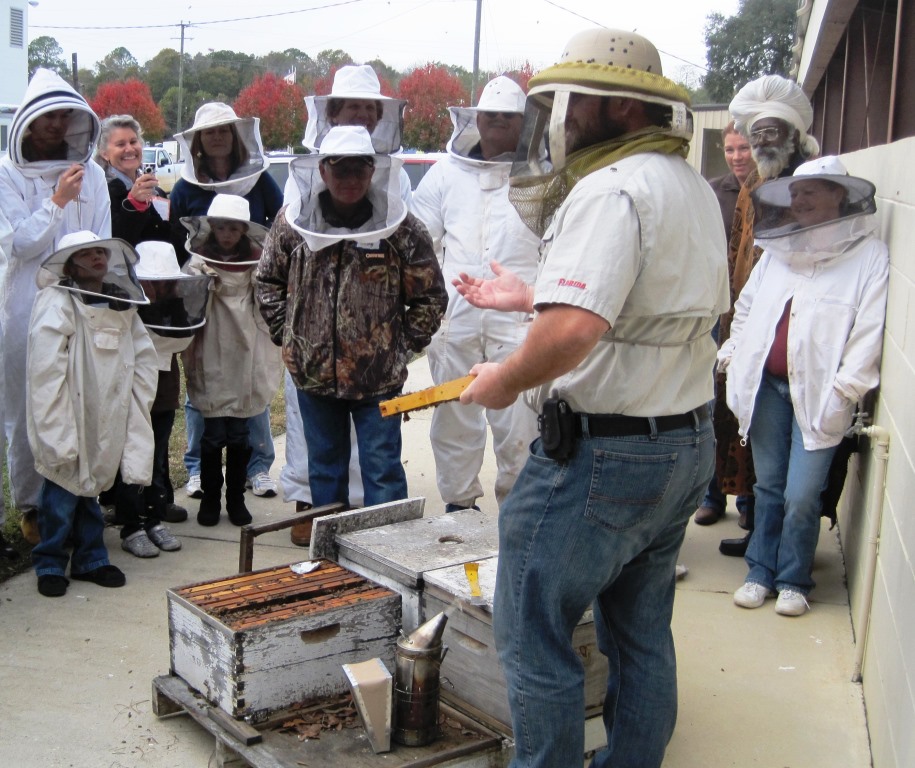 The Beekeeping trade-show will provide beekeepers of all skill levels and ages a chance to interact with entomologists, beekeepers, real bee hives, and beekeeping equipment vendors.
The third annual UF/IFAS Beekeeping Field day and Trade-show is proud to be part of the 2013 Florida State Beekeepers Association Meeting in Chipley Florida. This trade-show event will provide educational opportunities through hands-on activities and interaction with expert beekeepers and vendors for hundreds of local beekeepers. Beekeepers with all levels of experience are encouraged to attend!
The Day's Agenda: (8:30 – 2:30 Central Time Zone)
Topics at the Trade-show and Field day include:
"Update on the Beekeeping Industry"
"Splitting Beehives"
"What's the Buzz about Honey?"
"Products of the Hive"
"Florida Honeybee Inspectors Question and Answer Session"
Smoker Lighting Contest, Door Prizes, Lunch, and more!
Registration:
$15.00 per Person, $10.00 for Each Additional Family Member (Includes refreshments and lunch)
Call your local County Extension Office, listed below, to register no later than October 25th. (We need to know how much food to prepare!)
Bay County 850-784-6105
Jefferson County 850-342-0187
Calhoun County 850-674-8323
Leon County 850-606-5202
Escambia County 850-475-5230
Liberty County 850-643-2229
Franklin County 850-653-9337
Okaloosa County 850-689-5850
Gadsden County 850-875-7255
Santa Rosa County 850-623-3868
Gulf County 850-639-3200
Wakulla County 850-653-9337
Holmes County 850-547-1108
Walton County 850-892-8172
Jackson County 850-482-9620
Washington County 850-638-6180
A detailed workshop agenda is just a "click" away at this link: Beekeepers Field Day And Trade Show 2013
0