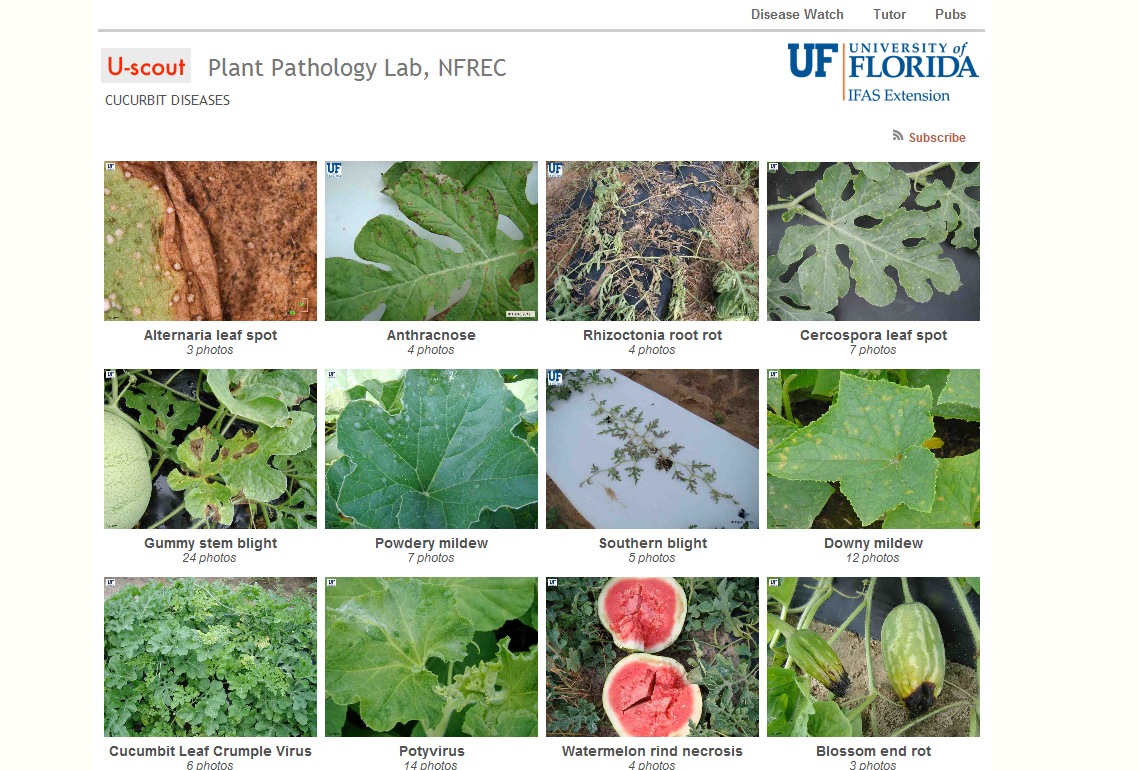 The ample rain and persistent humidity throughout northwest Florida during the last two months have increased disease incidences in summer vegetable crops.
Scouting fields with an eagle eye for potential disease outbreaks is essential this season. The U-scout tool, developed by UF/IFAS Plant Pathologist Dr. Mathews Paret and other extension faculty, is a valuable resource for both producers and extension personnel.
Although U-scout is primarily a resource used by UF/IFAS extension agents to diagnose disease in fruit and vegetable crops, it is also useful for growers. It provides detailed images of vegetable and fruit diseases from across northwest Florida, aiding in swift diagnosis and treatment of infected crops.
Currently, the following crop groups are supported in the U-scout system:
Clicking on the above links will bring you to a list of common diseases with pictures for each type of crop. To see more pictures of a particular disease, click on the picture of the disease. This web based platform helps extension agents and growers diagnose disease with speed and accuracy, thus providing more efficient solutions to identifying plant pathogens in the production area.
For more information about U-scout, or for assistance in solving your vegetable or fruit disease problems, contact your County Extension Agent.
0