Announcing… an exciting local workshop coordinated and hosted by the FAMU State-Wide Small Farm Programs in collaboration with the Ekanlaunee Seed Exchange, Leon County Extension, and local small farmers
The 2013 Seed Workshop: Saving Seed, Saving Farms, Enabling Sustainability
Sunday, August 11, 2013 from 11:00 AM to 6:00 PM (EDT)
FAMU VITICULTURE & SMALL FRUIT RESEARCH CENTER
6505 Mahan Drive


Tallahassee

,

FL

32308

Sponsored by: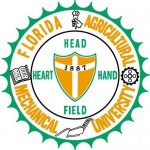 The 2013 Seed Workshop: Information Directly from FAMU

After 10 years of trying to work it out, FAMU is thrilled to be bringing the internationally-known US seed saving pioneer Ira Wallace of Southern Exposure Seed Exchange to Tallahassee to facilitate this capacity building workshop.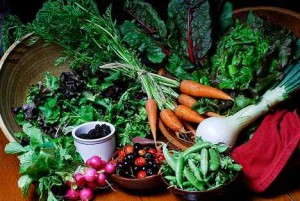 The workshop will cover all kinds of seeds grown in the southeast region including greens, lettuce, eggplant, peppers, okra, peas, corn, cucumbers, melons, squash, herbs, beets, carrots, onions, parsnips, cabbage, broccoli, Brussels sprouts, kohlrabi, etc.
During FAMU's hands-on workshop with Ira on "The Seed" you will learn:
What Is Seed?
Why Seed Saving Matters
Getting Started with Seed Saving
Fundamentals of Good Seed Saving (crossers and selfers, how to promote good seed set, how to maintain your crop's genetics, isolation, population size and roguing, etc.)
Controlling Pests and Diseases
Dry and Wet Fermentation Seed Processing
Simple Seed Cleaning Techniques
Storage Techniques
The Business of Growing Seed for Farm and Sale
If you have seed you are trying to save that's not listed, let us know and we will try to cover it too.
Register by credit card or check at: http://theseedworkshop2013.eventbrite.com/
Registration includes an organic lunch. To reserve a lunch with your workshop seat, please register by 11:55 PM Wednesday 7 AUG. Late registrations will be accepted as space permits — through Eventbrite until 11:55 Friday 9 AUG, and at the door on Sunday 11 AUG — but lunch cannot be guaranteed.
For questions about the workshop or registration, contact: Dr Jennifer Taylor, FAMU StateWide Small Farm Programs/Cooperative Extension, at FAMU.Register@gmail.com
0