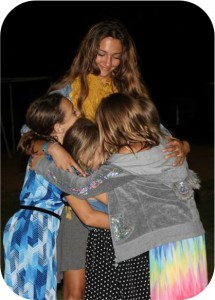 Each summer Florida 4-H camps are bustling with 4-H volunteers, staff, and youth enjoying their week long residential camping experience. As a significant delivery mode in experiential learning, residential camping annually is home to nearly 4000 youth participants and 250 volunteers and agents. Within this mixture are some very important teens that give up their week as a "camper" and graduate to the role of "Counselors" or "Counselors-in-Training (CIT)." These teens, ages 13-18 sacrifice alone time, electronics, and sometimes their sanity in order to fulfill their leadership role at camp and place their campers needs ahead of their own. We've seen them overcome struggles, we've seen their growth, and we want to pay them back for all the countless hours they have dedicated to the program!
Therefore, the 2016 4-H Teen Retreat is scheduled for February 19th-21st at Camp Cherry Lake for ages 13 to 18! This is no ordinary camping experience for Counselor and CIT age teens. There will be no responsibility of campers but definitely the responsibility of having fun while teambuilding with other teens across the Northwest District. In doing so, teens will participate in workshops, fun-shops, listen to a key note speaker to inspire the leader within them, and then finish up the weekend with dancing, fun activities, and more. All camp rules and dress codes apply for the weekend. This fun-packed weekend costs $90 (scholarships may be available) and you can send payment and registration forms to your local 4-H Agent at the county Extension Office. This program would not be possible without the generous support of Farm Credit of Northwest Florida. Teen Retreat is just one of the ways that Farm Credit is helping 4-H grow future leaders.

Furthermore, within the 4-H Teen Retreat mini camping experience, teens will have the opportunity to discover the spark within themselves, ignite that spark, and see personal growth with the guidance of 4-H through activities that foster Leadership, Confidence, Compassion, Curiosity, and Creativity. Teens will gain leadership skills and confidence in their abilities as leaders and productive members of their community through workshops focusing on teamwork and personal goal setting. Next, teens will experience growth in compassion as they work together to complete a service project by contributing to "Sole Hope," an organization that helps place closed toed shoes on the feet of children in third world countries. Lastly, teens will express and grow their curiosity and creativity in "fun-shops" offering projects in photography, videography, nine-square, and para cord bracelet making.
Teens that participate in the 4-H Teen Retreat will leave camp with an arsenal of leadership skills, problem solving strategies, community service ideas and much more to take back to their counties. Teens may also expand their leadership potential by participating in some of UF/IFAS 4-H Priority Programs such as community clubs by becoming an officer or enhancing their current position; participation in citizenship and leadership through 4-H Legislature (June 27-July 1) participation in county events and attending 4-H University (July 25-29th.) Below are links to the State Events page where youth can customize their 4-H experience and tailor participation in events to fit their own personal leadership goals.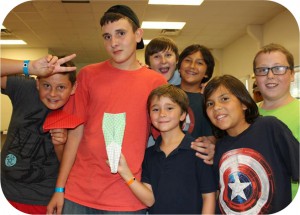 By participating in 4-H, youth are reported over twice as likely not to participate in risky behavior and are over 3 times more likely to contribute to their communities as compared to non-4Her's (Florida 4-H: Facts & Impacts.) In the 2014 4-H Common Measures Statewide Survey of 4-H Seniors, 92% reported they know how to deal with stress in positive ways, 84% agree they learned things that helped them make a difference in their communities, 98% agreed they respect people from other cultures, and 95% agreed they can apply knowledge in ways that solve real-life problems through community service. These statistics show that through participating in 4-H activities and events, youth are becoming more competent, productive citizens in their communities. This in turn leads 4-H youth to be better prepared for leadership roles within the workplace.
Take advantage of everything 4-H has to offer by kick-starting 2016 with the 4-H Teen Retreat! For more information on how to sign up for the 2016 4-H Teen Retreat contact your local 4-H Agent and complete the registration form below. For resources on leadership please visit these EDIS publications referenced in this article.
Teen Retreat Registration & Medication Forms:
http://walton.ifas.ufl.edu/wp-content/uploads/2016/01/Teen-Retreat-Registration_Fillable.pdf
http://walton.ifas.ufl.edu/wp-content/uploads/2016/01/Medication_Form.pdf
Florida 4-H Camping Facts & Impacts:
http://florida4h.org/camps/files/4-H_Facts_and_Impacts-Camps.pdf
Florida 4-H Facts & Impacts:
http://florida4h.org/about1/impact/4-H_Facts_and_Impacts.pdf
4-H Common Measures Statewide Survey:
http://florida4h.org/about1/impact/4-H_Statewide_Survey_of_Seniors.pdf
0