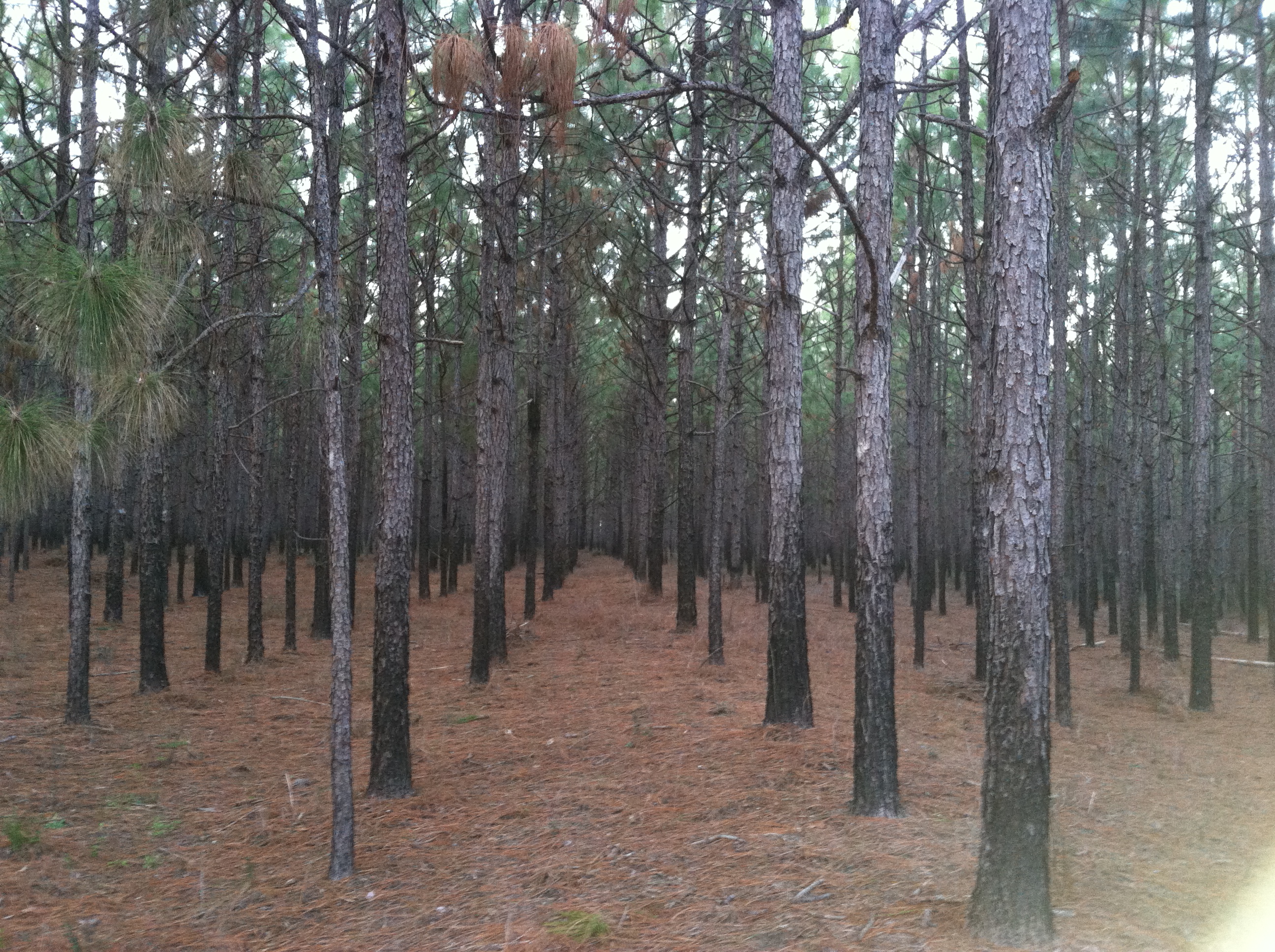 Pine tree thinning is a key management practice that can increase the long-term productivity and profitability of a timber stand. Thinning is a partial tree harvest of inferior trees in an immature stand used to accelerate the diameter growth of the superior trees that remain. This accelerated growth is the result of a reduced tree population, which reduces the competition for light, water, and nutrients. If it is done properly, thinning can bring substantially higher revenues from the remaining trees when they are harvested at 25 to 40 years of age.
There are factors that dictate timing of a thinning harvest such as: infestations of bark beetles, Conservation Reserve Program (CRP) contract requirements, or simply the need for emergency cash. In most situations, however, the best time to thin varies from stand to stand. There are five main factors to consider when making the important decision on when to thin a stand of timber: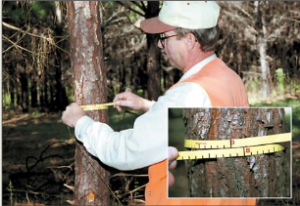 Factors to Consider Before Thinning Pine Stands
>6″ Average tree diameter (measured at 4.5 feet from ground with diameter tape or tree scale stick)
Tree density (graph comparing size of trees and number of trees per acre)
>40′ Tree heights (trees less than 40 feet tall are more expensive for the logger to haul)
Natural pruning heights of 18 feet to the first limb (improves timber quality for next harvest)
Growth rates <5% / year ( measured using a tree increment borer)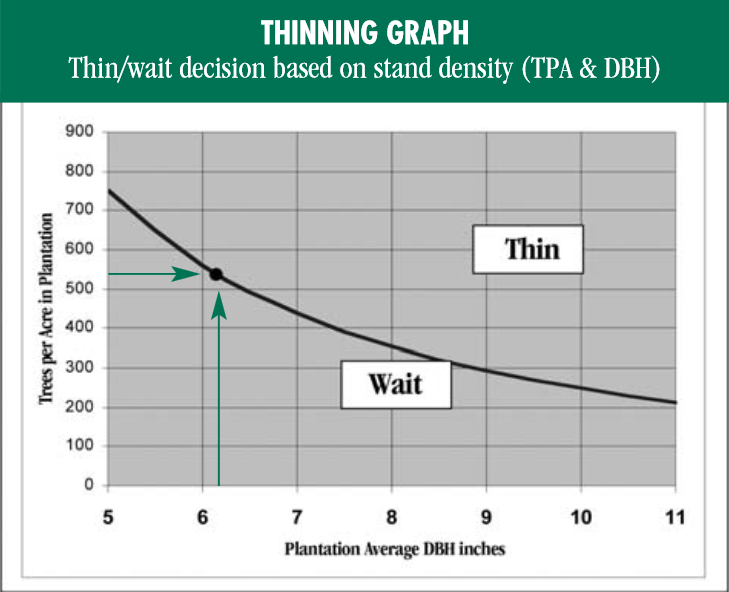 Evaluate several 1/20th or 1/100th acre plots in your pine stand using the criteria mentioned above to get an average. Once you compile all of this information, you will be able to make a sound business decision on whether to thin or not. If your stand doesn't meet the thinning criteria, you will need to come back and reevaluate your pine stand every couple of years. Refer to the publications below to get detailed information on how to evaluate your pines and do the detailed calculations. If you have further questions, contact your County Forester, or a professional forester for assistance.
Publications with more specific information on Thinning Pine Timber Stands:
Normal
0
false
false
false
EN-US
X-NONE
X-NONE
/* Style Definitions */
table.MsoNormalTable
{mso-style-name:"Table Normal";
mso-tstyle-rowband-size:0;
mso-tstyle-colband-size:0;
mso-style-noshow:yes;
mso-style-priority:99;
mso-style-parent:"";
mso-padding-alt:0in 5.4pt 0in 5.4pt;
mso-para-margin-top:0in;
mso-para-margin-right:0in;
mso-para-margin-bottom:10.0pt;
mso-para-margin-left:0in;
line-height:115%;
mso-pagination:widow-orphan;
font-size:11.0pt;
font-family:"Calibri","sans-serif";
mso-ascii-font-family:Calibri;
mso-ascii-theme-font:minor-latin;
mso-hansi-font-family:Calibri;
mso-hansi-theme-font:minor-latin;}
0