15.00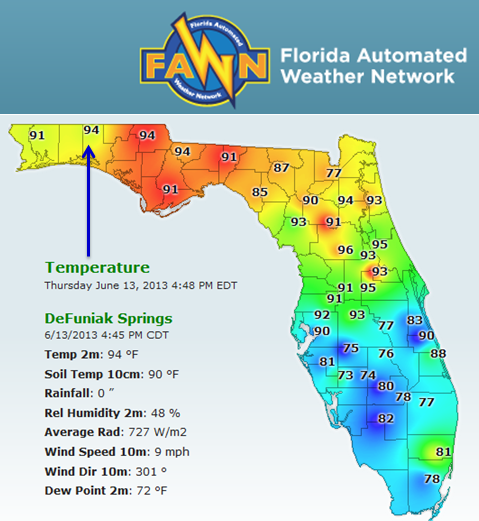 A FAWN (Florida Automated Weather Network) weather station was recently installed at Brown Pit off of Brown Road in North Walton County. The University of Florida provided Walton County with the $15,000.00 weather station.
Anyone can access the data collected by this and other FAWN weather stations at: http://fawn.ifas.ufl.edu/. Once on the website you will see a map of Florida showing temperature readings in counties where FAWN stations are located. Click or hover the pointer over the temperature readings and you will see additional information like soil temperatures, dew point, rainfall, humidity, etc. As you can see on the FAWN website there are now three stations in the Florida panhandle west of the Apalachicola River. Walton County's newest weather station will benefit farmers and gardeners in Walton and surrounding counties by providing data to help make decisions such as when to plant, spray pesticides, and water crops. This station is the northernmost site in Florida.
Other resources on the FAWN website include aerial maps, and links to publications from University of Florida on agriculture, horticulture, and turf grass. Take your time on the FAWN website to discover all the information that is available. The network of weather stations across Florida is near completion, with a total of 40 towers planned.
Check out the current weather conditions, updated every 15 minutes: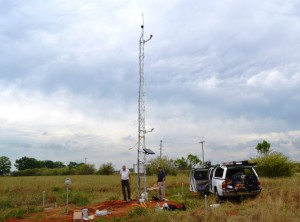 0