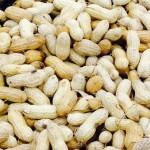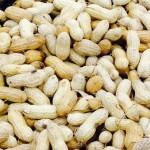 Geographic conditions have a major impact on the growing season of any given area. Florida is indeed blessed to have such diverse and healthy growing times. In fact, Florida is one of the few states divided into three plant and hardiness zones (south, central, and north), allowing Florida produce to be successfully grown somewhere in Florida year-round.
Locally, our area is fortunate to have two distinct produce-growing seasons. Both seasons are very accommodating to fruit and vegetables. According to the Florida Department of Agriculture and Consumer Services (FDACS), avocado, carambola, grapefruit, guava, mushrooms, oranges, peanuts, and tangerines are Fresh from Florida® this month.
In addition, the local Red Hills Small Farm Alliance produces a great guide to what grows in our area (www.rhomarket.com). Local produce includes arugula, Asian greens, cucumbers, eggplant, garlic, okra, southern peas, sweet peas and sugar snap peas, peppers, potatoes, radishes, yellow squash and zucchini, acorn squash and pumpkin, Muscadine grapes, pears, and persimmons.
When wanting to incorporate seasonal items into a meal, peanuts are not usually something that comes to mind. However, peanuts are becoming abundant this time of year. According to the Peanut Institute, "While 'nut' is in their name, peanuts are, in fact, legumes. Peanuts actually grow underground, as opposed to nuts like walnuts, almonds, etc. that grow on trees (and are sometimes referred to as 'tree nuts')."
Peanuts, along with beans and peas, belong to the single plant family, Leguminosae. Legumes are edible seeds that are enclosed in pods. As a group, they provide the best source of concentrated protein in the plant kingdom.
In the U.S., peanuts and peanut butter are the most popular "nut" choice and comprise 67% of all nut consumption. Plus, you can do more with peanuts than just eat them as a snack! Have you ever considered peanuts as a major nutrient in your meals? Peanut Butter–Sriracha Toast is becoming a big hit, as it can be served as a snack, appetizer, and even as light lunch or dinner fare.
Even the George Mateljan Foundation, a not-for-profit foundation interested in helping folks make healthy eating easier, considers peanuts one of the world's healthiest foods. Peanuts are a plant food rich in vitamins, minerals, and phytonutrients and also contain protein, mostly good fats, and fiber.
It is fun (and healthy) to experiment with local, Florida fresh produce anytime of the year. Why not try something new and incorporate peanuts into your favorite meals? In fact, peanut soup is an old-time favorite but can be made into a new taste sensation using many of the ingredients you find locally this fall. Try some today using the recipe listed below to fit your family's tastes.
Peanut Butter Soup
2 cups peanut butter
6 cups chicken or vegetable broth
3 tablespoons peanut oil
1 onion, chopped
2 celery ribs (chopped, including leaves)
2 garlic cloves, minced
Pepper
Salt
Preparation
Add the oil to a heavy sauce pan; sauté onion, celery, and garlic in the oil until tender.
Add chicken or vegetable broth and any other vegetable you plan on using.
Cook, covered, until the vegetables are softened.
Stir in the peanut butter.
Add your own take on this delicious soup…
Do you like velvety smooth soups? Carefully puree the entire mixture in batches in a blender or use an immersion blender.
Do you like it spicy? Add some fresh, hot pepper, dry peppers, or hot sauce.
Vary the texture and flavor: Add cubed squash, pumpkin, potatoes, peas, or even sliced okra.
To suggest an Asian flare, add some coconut milk and cilantro or even rice wine vinegar.
Source: http://www.freshfromflorida.com/Divisions-Offices/Marketing-and-Development/Consumer-Resources/Buy-Fresh-From-Florida/Crops-in-Season
by BLOGS.IFAS

Posted: October 4, 2015
---
Category: Agriculture
Tags: Crops, Living Well In The Panhandle, Season
---
---