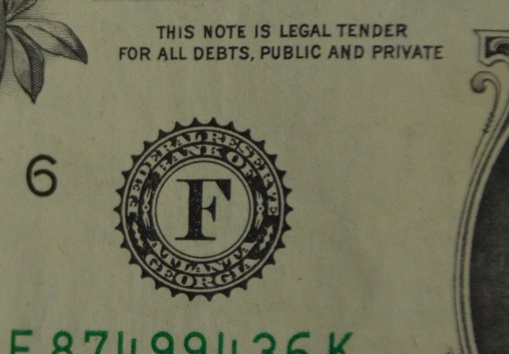 The U.S. Federal Reserve Banks are responsible for the currency used domestically. They also issues a report eight times annually on the current economic conditions in the collective Federal Reserve Districts.
Known as the Beige Book, this publication is based on anecdotal information from Bank and Branch directors and interviews with key business contacts, economists, market experts, and other sources.
Major economic sectors are reported as a national summary by individual Federal Reserve Districts. Florida is included in the Atlanta, Georgia report, the latest of which was released June 3, 2015.
National Summary of the twelve Federal Reserve Districts suggest overall economic activity expanded during the reporting period from early April to late May. Compared to the previous report, the pace of growth held steady in the Atlanta District.
The agricultural sector improved as significant rainfall alleviated the dry spell, and improved growing conditions in several districts. However, drought conditions persisted in the San Francisco District and the outbreak of the avian flu severely impacted poultry producers in the Chicago and Minneapolis Districts.
The Atlanta report indicated significant rain alleviated drought conditions in much of the District. Florida's orange forecast was below both the previous month's reading and last year's production level, primarily due to citrus greening. Some Alabama producers reported planting less cotton in favor of crops commanding better prices or crops that cost less to produce (such as soybeans and peanuts). By mid-May, soybean planting was ahead of the five-year average in Louisiana, Mississippi, and Tennessee. Cotton planting in Alabama and Georgia and rice planting in Louisiana and Mississippi were short of their five-year averages.
Read the summary or the full Report:
The next report is due for release July 15, 2015.
0