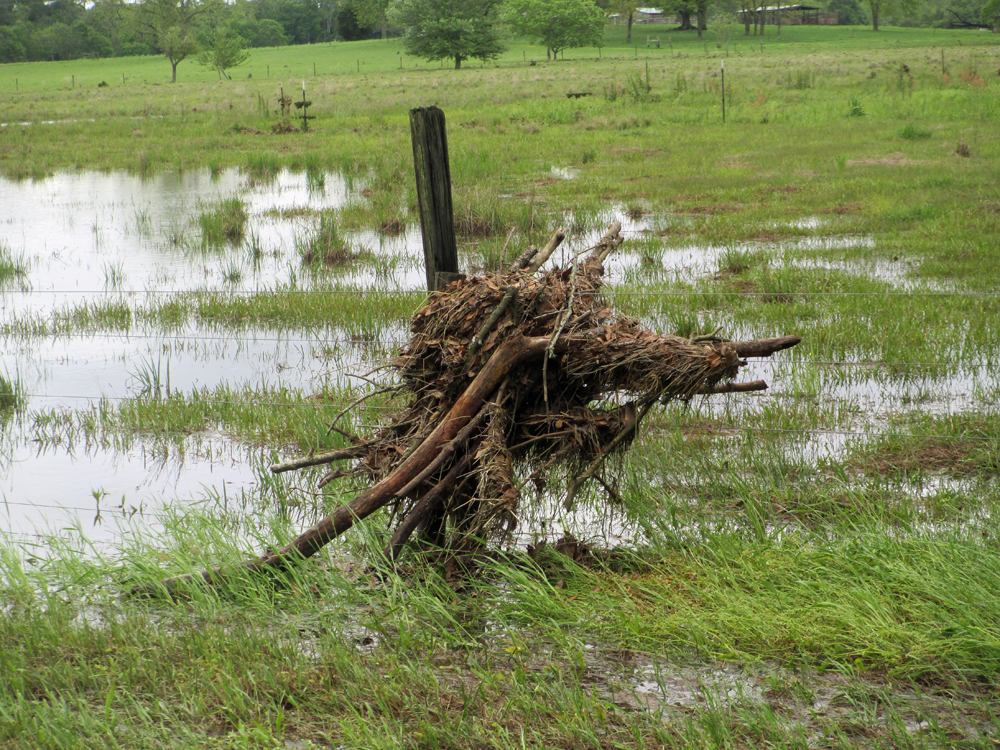 Panhandle farmers and ranchers are battling back against the onslaught of this week's punishing weather system. Storms have delivered record setting rains measured in feet, not inches, to many counties.
Much of the damage to agricultural operations occurred from Jackson County to Escambia County. Row crop farmers were already experiencing planting delays because of low temperatures and wet fields.
Cotton and peanut planting has been minimal the last few weeks because of wet weather and low temperatures. After this most recent excessive and washing rain, many of those acres will be replanted or lay fallow this season.
Cattlemen are closely monitoring pastures and hay fields with standing water. The potential for foot disease is another worry as some animals are standing in flooded areas for prolong periods of time.
Bottom lands adjacent to rivers will continue to experience flooding in the coming weeks. Rain soaked lands in Alabama and Georgia will drain into rivers and creeks headed south.
Governor Rick Scott has issued EXECUTIVE ORDER NUMBER 14-144 declaring an emergency in 26 north Florida Counties as a result of the heavy rains.
Part of that order mandates lifting the weight, height, and length restrictions for trucks hauling emergency equipment, supplies, and fallen timber into and out of areas affected by severe weather and flash flooding in north Florida.
This waiver is currently in effect until May 30, 2014. Trucks may haul up to 95,000 pounds of storm-related fallen timber, debris and other qualified materials.
0