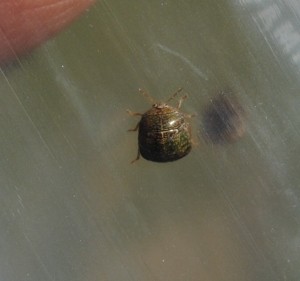 The Kudzu Bug also known as the bean plataspid (Megacopta cribraria, Fabricius), was discovered in the Sopchoppy area of western Wakulla County last week populating a citrus tree. Kudzu bugs are native to East Asia and were first detected in northeastern Georgia in October 2009.
They have quickly established reproducing populations and have spread throughout Georgia, South Carolina and North Carolina, and moved into Alabama, Tennessee, Florida, Mississippi and Virginia.
These pests are excellent hitchhikers which will cling to people and vehicles moving through an infested area. They are also good fliers and can travel long distances.
While there is a family resemblance with its squared tail and blunt dome shaped head, Kudzu bugs are not­ beetles. They are a nuisance stink bugs which secrete a foul odor and are capable of staining a variety of surfaces.
As the name suggest they will dine on kudzu, but will also move into other crops such as soybeans, green beans and other legumes. There is serious concern these exotic pest will be one more recently imported impediment to production soybeans and and other legumes in the Big Bend Region.
Much like stinkbugs, adults will excrete an odor as a defense mechanism when disturbed. In its native habitat, there are up to three generations of these pests per year. In the warmer latitudes of north Florida the reproduction rate may exceed the recorded rate in Asia.
Any pyrethroid based insecticide applied directly to the bugs can kill them. However, the bug's mobility and their overwhelming numbers make them difficult to control.
To learn more about kudzu bugs, contact your local Extension Office, read a brief summary in the UF/IFAS publication: http://edis.ifas.ufl.edu/in939, or go to the official Kudzu Bug Website that was developed by a working group of Research and Extension Faculty from across the Southeast. Their site provides the latest recommendations for control of Kudzu Bugs.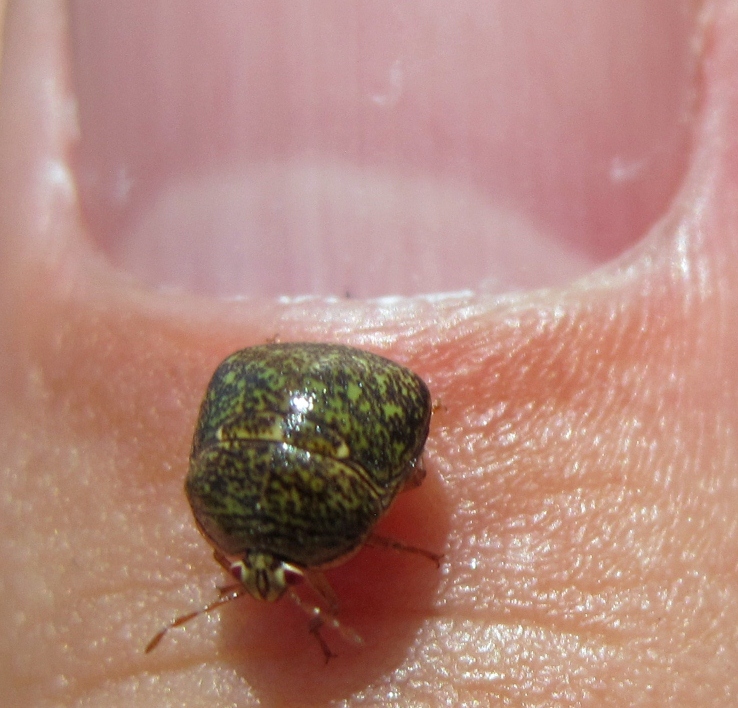 0