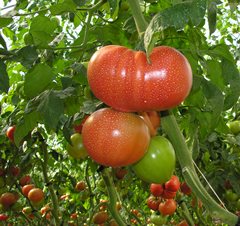 The Food and Drug Administration (FDA) is currently implementing an overhaul of the nation's food safety system. They are proposing which fruits and vegetables would be subject to new, more restrictive standards during the rule making process.
Vegetables usually consumed raw would be included while those usually cooked or processed would be exempt. The 2010 Food Safety Modernization Act directs the FDA to prevent food-borne illnesses rather than react to outbreaks of foodborne illness.
Growers subject to the new produce rules may face a variety of additional responsibilities. These include regular testing of irrigation water, sanitizing canvas fruit-picking bags and keeping animals away from crops.
The new regulations will exempt farms with average annual sales of $25,000 or less. There are exemptions to certain other farms which sell less than $500,000 a year and market primarily to consumers within a 275-mile radius.
Current proposals have additional time for smaller farms to comply with the new rules. The FDA has extended the public comment period on this legislation through May 2013. For a fact sheet and further information on these new regulations, and to submit public comment, visit the following website: Proposed Rule for Preventive Controls for Human Food
0