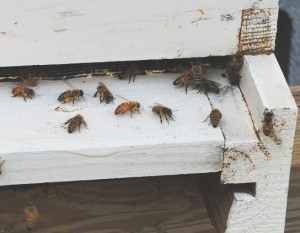 Wakulla County's honeybees are still foraging as the available blooms are fading with the approach of summer's dog days. Some pollen is still being brought to the hive by worker bees.
Tropical Storm Debbie necessitated mosquito spraying in parts of the county, but with negligible impact on the managed hives. Both truck and aerial spraying occurred at night.
The insecticide used was Naled (Dibrom). It is a cholinesterase inhibitor which induces over stimulation of the mosquito's nervous system causing muscle twitching, convulsions, paralysis, and eventually death.
This is a quick knock-down pesticide with a very short residual. Spraying at night when honeybees are in the hive posed the lowest threat to the health and safety of the hives while meeting the mosquito relief needs of residents.
Beekeepers countywide were notified in advance of the spraying. Some covered their hives and kept the bees inside until any potential danger was well past. No hive losses have been reported to date.
0