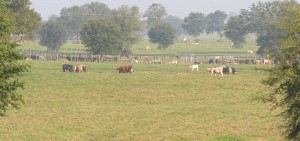 Rains this week have provided enough moisture for Washington County farmers to resume planting.
A byproduct of the recent dry weather is weed control has been difficult for crops in some fields. Herbicides are not as effective, if at all, when the targeted plant is not actively growing.
Pasture conditions had become critical until Tuesday's rain, but should begin to improve with improved soil moisture.
Cantaloupe and watermelon harvest are now well underway. The crop looks good.
Submitted by Andy Andreasen, Washington County Extension Director
0