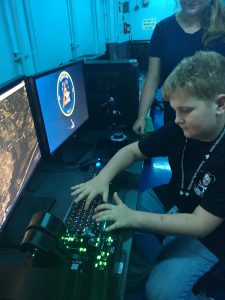 4-H has joined forces with the National Flight academy to bring a unique and exciting aviation camp to our 4-Hers. The National Flight Academy builds heart-pumping, adrenaline-filled story line, which brings life to a mission as if the students are in a real-world scenario. Students apply these skills by flying the high-performance X-12 Triad, the National Flight Academy's experimental aircraft, offering them hands-on comprehension of the principles of flight thrust, hovering and target drops. Our 3-day cruise will be held on President's Day Weekend, February 18th – February 20th 2017. The event is open to 4-Hers across the Southeast and costs $375 per student which includes rooming, food, and a lot of fun and learning! This would be an awesome holiday or birthday gift for any special youth in your life.
Participation in the event can also help young people develop both life and workforce skills- not to mention academic achievement. Kyle Caskey, a Santa Rosa County 4-Her, attended a week-long cruise last summer and shared:
"Before I went to the National Flight Academy (NFA), I was really intimidated by math. I love science, but just didn't get the math. At NFA, I was able to use math and see why it works. I brought my grade up to an A! Oh yeah, the food is really good too!"
Click Here for registration instructions: 4hregistrationletter-for-nfa. You must be registered before January 28th, 2017.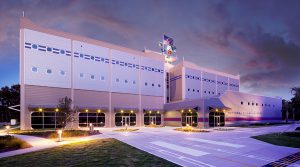 The National Flight Academy is located on the NAS base at 1 Fetterman Way, NAS Pensacola, FL 32508. See more about the academy at http://www.nationalflightacademy.com.
If you have an interest in science, engineering, math, and/or technology (STEM), consider becoming a 4-H volunteer so that you can share your passion to spark the next generation of scientists, engineers and innovators. Contact your local UF IFAS County Extension Office or visit http://florida4h.org for more information.
0