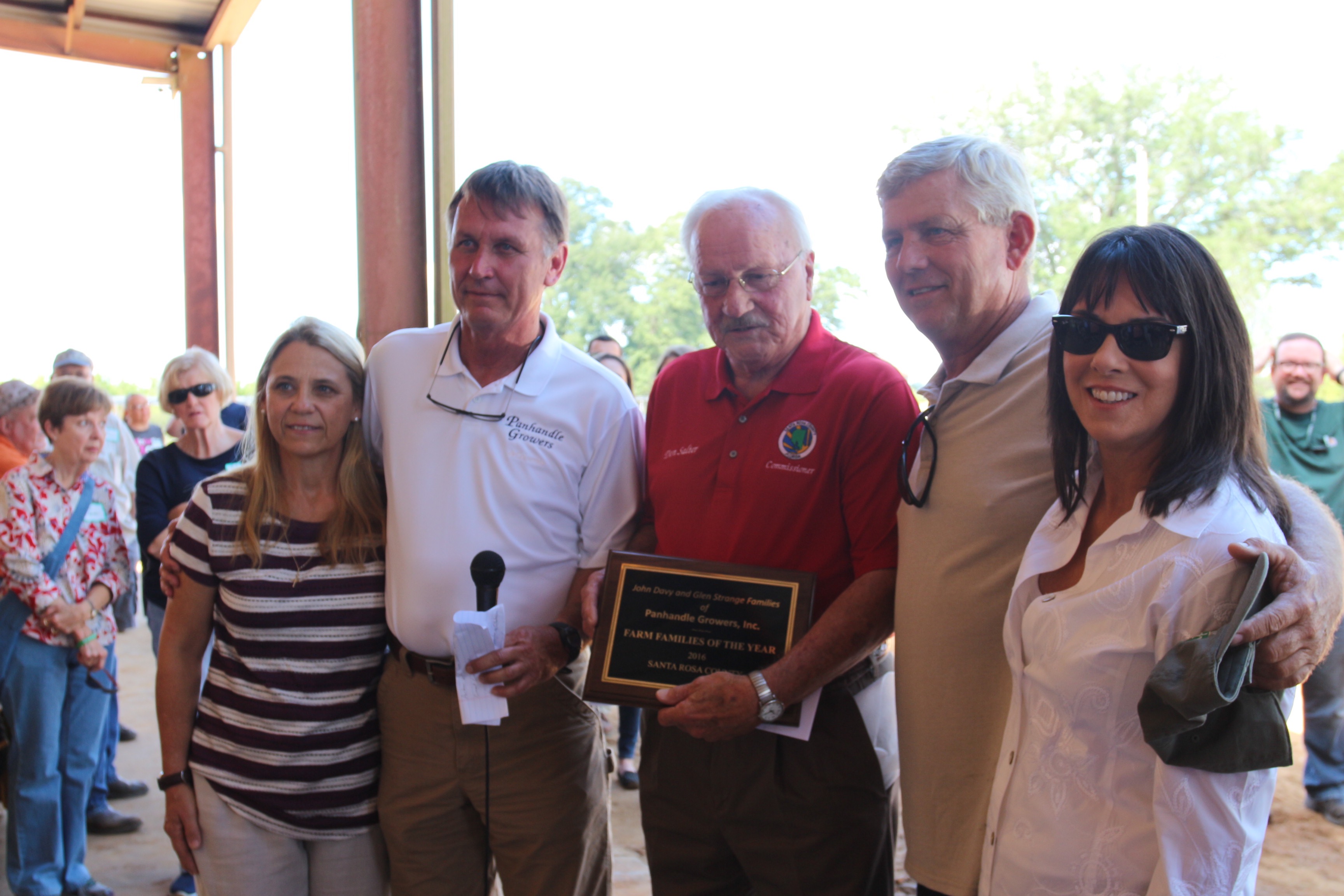 On Tuesday, October 4, 2016, the John Davy and Glen Strange families of Panhandle Growers, Inc. were honored as the 2016 Santa Rosa County Farm Families of the Year during the 50th Annual Santa Rosa County Farm Tour. The daylong tour stopped at Panhandle Growers where John and Glen and their wives received the award from Santa Rosa County Commissioner Don Salter, along with citations from state and U.S. Congressional representatives. The purpose of the award is to annually recognize outstanding farm families in the county who exhibit innovation, creativity, environmental stewardship, service to agriculture, and are active in their local community.
Panhandle Growers, Inc. wholesale nursery was established in 1987 by partners John Davy and Glen Strange in the Allentown Community. Beginning with twenty acres of in-ground production, their objective was to supply the central Gulf Coast with quality 2" – 4" caliper (trunk diameter) specimen trees. From this humble beginning they have grown to 350 acres of field production, remaining focused on producing quality landscaping trees. With their increase in production, they are now capable of supplying business needs throughout the Southeast.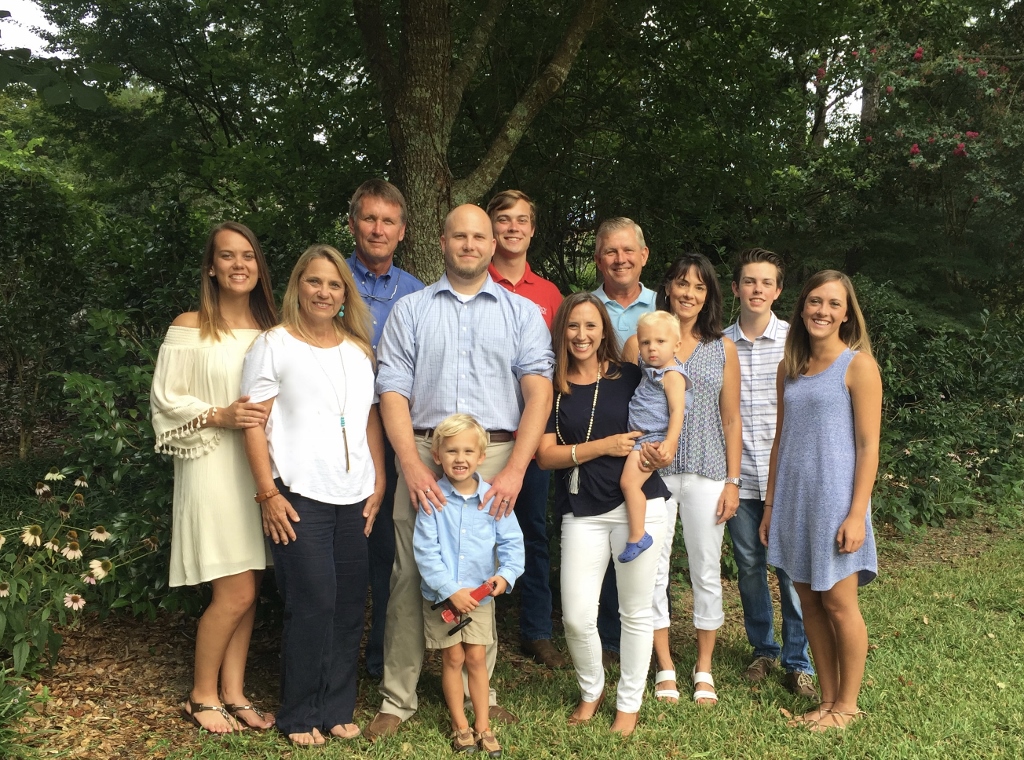 John's interest, besides managing production at the nursery, is in the selection and development of new plants for production and introduction into the trade. Many of the plant varieties in production at the nursery are from selections John has made out of their seedling stock, or from seedlings grown for the sole purpose of developing new varieties. His current focus is in the development of understory trees for the Gulf Coast region.
John's wife Sara is a pharmacist. The couple have two children, Elizabeth and Emmett. Elizabeth graduated from Auburn University in 2015. Emmett, 16, is a junior at Pace High School.
The Davies are active members of Olive Baptist Church in Pensacola and are parent volunteers with World Race (Adventures in Missions). John has been very active in the Pensacola Camellia Society, serving three terms as president.
Glen is Panhandle Growers' business manager. Like his father before him, Glen's career began with Bellsouth and transitioned to a second career in farming.
Glen and his wife Janet have two daughters and a son: Ali Ohler, Nicole, and Thomas. Ali and husband Ben Ohler have two children, Bram, age 5 and Bayne, 18 months. Nicole is a senior at Troy University School of Nursing, and Thomas is a sophomore at Pensacola State School of Business.
The Stranges are active members of First Baptist Church of Pensacola where they participate in local and international missions, and Glen serves on the missions board. Glen is also a director with Farm Credit of Northwest Florida.
When asked about their future plans John says to "keep planting" and Glen shares "it is our hope that one day our children and grandchildren can carry on our family farming tradition in some way".
The annual Santa Rosa Farm Family of the Year is selected by the Santa Rosa County Agricultural Committee comprised of a group agricultural industry and agency representatives.
0