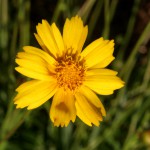 In our demonstration garden we are enjoying the small but vibrant blooms of our state wildflower Coreopsis, also commonly known as tickseed. After many years of its use in the Florida highways beautification program, Coreopsis was adopted as Florida's official state wildflower in 1991.
Florida can boast of 16 different species of Coreopsis that occur in the state with most blooming in the spring but some species blooming in the summer to later in the fall. Some of those species are rare, endangered or only found in very limited areas of the state, while others are quite common throughout the state.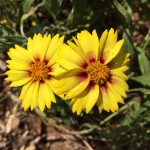 Many lovely new cultivars have been introduced for our enjoyment by plant breeders through cross-breeding and selection. Some you can see in the accompanying photographs in this article.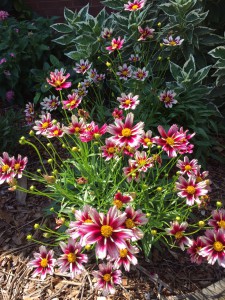 Coreopsis is an annual or short-lived perennial that makes a great addition to your garden beds. And the bees and butterflies will enjoy them! The numerous flowers readily produce seed for naturalizing in the landscape. Plant them in a sunny spot in the landscape in evenly watered but well-drained soil. Removing the dead blooms will encourage plants to prolong their blooming; you can also save the seed for replanting in new areas of your landscape.
For more information:
History of Coreopsis as Florida State Wildflower
Gardening Solutions: Coreopsis
0